Amplify Voices of the Global Majority | Words from Mia Park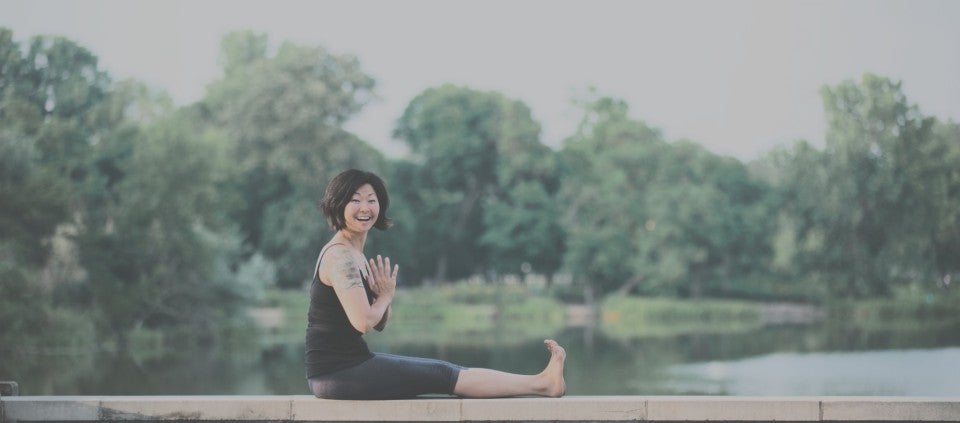 This winter and spring, Kripalu has joined forces with acclaimed voices and changemakers to bring you a new and free online series, Amplify Voices of the Global Majority. Tune in for heart-centered evening conversations steeped in wisdom, care, and healing. Continue the journey to personal and societal transformation in a community united in compassion and committed to equity and accessibility for all.
As an introduction to the series, please join us in welcoming Mia Park offer words and thoughts on intention and authenticity in the yoga community.
---
On Authenticity in Yoga
By Mia Park
Is it authentic for a non-Indian to practice or teach yoga? Should we first understand our own cultural background and spirituality?
Authenticity in spirituality can be challenging. It's all too easy to project devotion onto a "spiritual teacher" when we feel emotions from their teachings that are often confused as healing or spiritual development. Add in the complexity of current cultural conversations, and the path to authentic spirituality becomes even murkier.
One way to begin this conversation is by rooting ourselves in intention. For both teachers and practitioners alike, intention is key to helping us discern between cultural appropriation and walking an authentic spiritual path. It behooves us to remember that spiritual growth involves deeply understanding ourselves without trying to be liked, gain favor from a teacher, or appropriate. Authentic spirituality is a personal process that may involve lessons from other cultures taught by teachers of different backgrounds. Having a clear motive behind why you practice brings clarity and authenticity to your training.
Mia leads a teacher training on guiding yoga nidra, conscious relaxation, March–April 2022, recorded and via Zoom. Learn more about this practical training here.
Mia Park is an award-winning, multidimensional, Chicago-based artist powered by meaningful connections and driven by enthusiasm.
Full Bio and Programs