Amplify Voices of the Global Majority | Words from Raudhah Rahman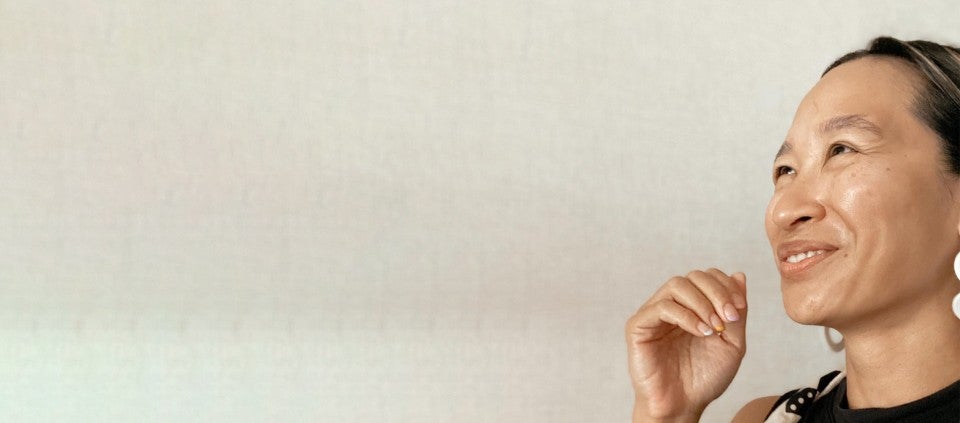 This winter and spring, Kripalu has joined forces with acclaimed voices and changemakers to bring you a new and free online series, Amplify Voices of the Global Majority. Tune in for heart-centered evening conversations steeped in wisdom, care, and healing. Continue the journey to personal and societal transformation in a community united in compassion and committed to equity and accessibility for all.
As an introduction to the series, please join us in welcoming Raudhah Rahman as she offers words and thoughts on yoga.
---
Yoga as a Malay Immigrant
By Raudhah Rahman
As I was weaving through bureaucracy at the Malaysian immigration office trying to extend my stay, I looked at the back of the line and told my newfound friend "I feel like a foreigner in the US and in Malaysia". As lucky as I am to have chosen to migrate from one place to another, it got me reflecting on why is it so hard for me to answer "How does it feel to be home?"
When I migrated to the US 15 years ago for college, I rejected my Malay identity and went full-on assimilation mode. What I learned in the eight years of my "White American" facade of dying my hair blonde and adopted on an American accent as fast as I could, I felt brave enough to enter what I thought was "white-only" spaces like hot yoga studios only to meet an Indonesian teacher greeting me at the door in a shared language "Apa Khabar"*.
Aaah, her greeting warmed me of home and my long-lost connection to the identities I had hidden away. Since then, I've relapsed and yoga continues to be this nenek moyang* reminders along the way. And for me, that's why yoga continues to be a practice.
*Apa Khabar means how are you in Malay
*Nenek moyang means ancestors in Malay
Raudhah Rahman (she/her/dia), RYT-500, cofacilitates workshops that bridge yoga and activism.
Full Bio and Programs