Articles of Faith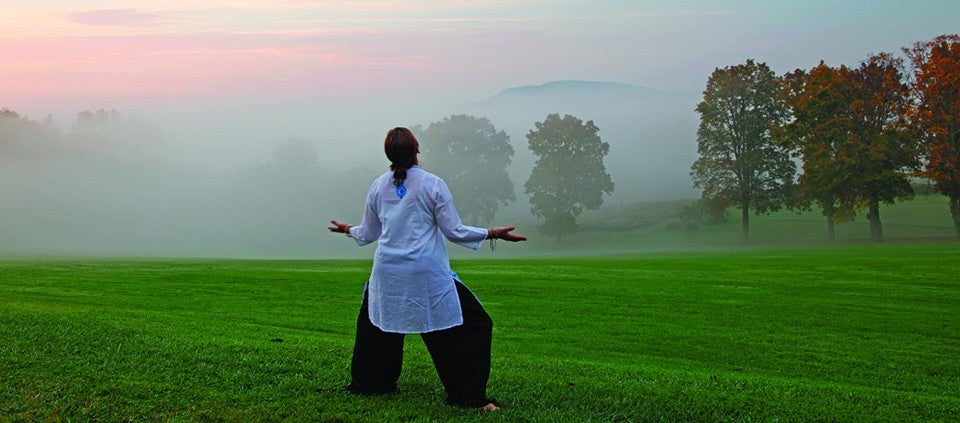 An excerpt from Already Home.
How can we utilize the lessons of the past, the evidence of our yesterdays, to show us our growth, to mirror our possibilities, to strengthen our faith? How can we put worry to the side of our minds, and move forward into life's mysteries?
All of the unknowns of aging do terrify me—when I let them. The practice I now choose has to be utilizing my faith and distracting my mind away from the unanswerable questions. I must continue to remember where I come from, and how much I have been offered. These next years, for as many as I am given, be they one or forty, must be grounded in a practice of a faith that works, a faith that reminds me to look in my rearview mirror for spiritual evidence.
I must consciously remember what was—where I come from—the loneliness, the trauma, the pain. I must remember what is, the transformation of those obstacles into the gifts I have been given in these almost twenty-four years—the gifts of community, of right livelihood, of love. Like with each situation in these past years of healing and sobriety, more will be revealed to me in its right timing.
Surely there was no picture for me as an eleven-year-old for the life I live now. No picture existed as a twenty-one-year-old, or a forty-one-year-old. The pictures have emerged through time, through willingness, through prayer and presence, through practice and radical compassion for myself in the process. I must trust the process and continue the spiritual journey of self-observation.
We can learn how to consciously age as we age.
We can learn how to face whatever we are given, and relax and grow through it.
We can learn how to respond as we find ourselves in unknown situations.
We can trust the process of aging, of financial, professional, health-related challenges, in living life "on life's terms."
We can also allow our mistrust of the process.
And we can continue to realign with the imagining of the best of what might be.
We can live in gratitude for all we have been given, even and especially the challenges-we can rely upon the practice of gratitude to appreciate what is, to keep our minds away from what is not, away from those compelling worst-case scenarios.
We can live in possibility—for the continued healing of our bodies, minds, and spirits, even and especially in our aging—we can imagine a future, no matter what it brings us, of physical activity, of mental stimulation, of emotional satisfaction, of spiritual connection. We can choose the possibility of healthy food, a vigorous lifestyle, and a mental attitude that is positive and affirming. I believe in the possibility of our own choosing.
We can live in hope—that, be it twenty-four hours or twenty-four years that we continue to live—that we offer ourselves to that which is greater than our minds, that we continue to surrender to the grace of reality, that we continue to discover who we really are, and that we relax into this moment of perfection.
In the here and the hereafter, we shall be blessed, as long as we continue to remember that we are not alone.
There is nowhere to go, nothing to do, and no one to become.
We are already home.
Aruni Nan Futuronsky is a Kripalu Yoga teacher, life coach, and Legacy Faculty member for Kripalu R&R and Kripalu programs.
Full Bio and Programs