The Ayurveda Movement in the United States: A Conversation with NAMA President Margrit Mikulis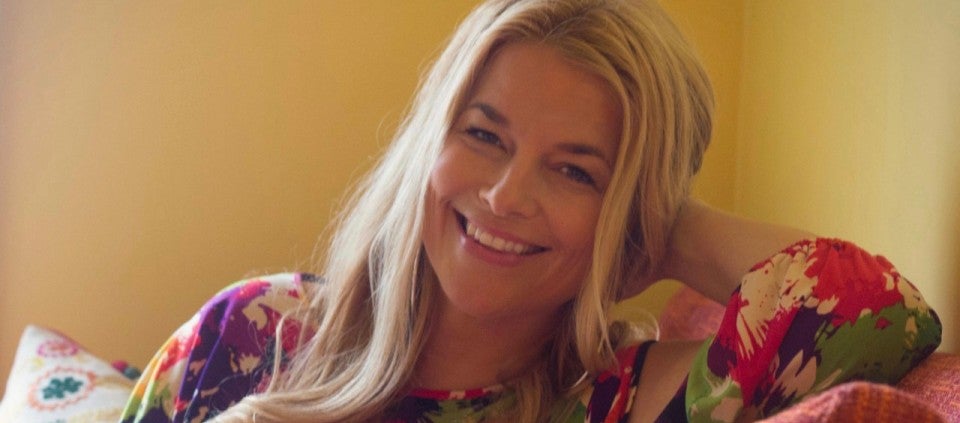 While the market for Ayurvedic products is on the rise worldwide, including in the United States, only about 250,000 Americans use Ayurvedic medicine, according to the National Institute of Health. But the practice has become more mainstream, and is poised to grow exponentially over the next decades, according to Dr. Margrit Mikulis, ND, AD, who graduated from the Kripalu School of Ayurveda (KSA) in 2010. Trained as an Ayurvedic and naturopathic doctor, Margrit was recently appointed as the president of the National Ayurvedic Medical Association (NAMA). She also serves on NAMA's board of directors, and held the role of the association's corporate secretary for several terms.
Now a faculty member for KSA, Margrit is the founder of Living Natural Inc., a center for Naturopathic Healthcare and Ayurvedic Medicine in her hometown of Brattleboro, Vermont, and also maintains a practice in Milford, New Hampshire. In this Q&A, she explains NAMA's work and shares her insights on the future of Ayurveda.
As Ayurveda becomes better known in the United States, what is the focus of NAMA's work?
This is such a great time for Ayurveda in the West—there's so much movement and growth, and I'm so excited to be at the helm during this time. NAMA celebrates its 20th anniversary in 2020, and we have become the voice of Ayurveda in the United States, and the go-to Ayurvedic medical association for professionals. We're seeing more and more interest in Ayurveda, as well as a real need for it, and NAMA is at the forefront of cultivating standards to create exceptional professionals who are integrating the practice into American medical schools and various aspects of the healthcare system. A big part of my work as president over the next two years is to bring awareness of Ayurveda to more professional partners, including allied health, schools, and organizations.
Ayurveda is an ancient health science, but here in the United States, it's young—much like naturopathic, chiropractic, osteopathic, and Traditional Chinese Medicine were a few decades ago. Despite our growth, there is a smaller group of physicians and professionals trained here who are practicing it, and many of the doctors who come here from India can't practice their full scope because of the licensure limitations. Part of NAMA's work has been to formalize the Ayurvedic healthcare profession here, by setting the scope of practice and creating a framework for competency. We've launched national exams and are going through an intensive accreditation process, so that eventually Ayurvedic certifications will be recognized by the Board of Education and students can get federally funded scholarships to study at Ayurveda schools. It's so inspiring to be part of this movement, because we're on the cusp of an amazing opportunity to spread this practice and help more people work toward optimal health. For me, this is incredibly purposeful work.
How do you see Ayurveda fitting into the Western healthcare system?
Ayurveda can be integrated within the scope of any healthcare practice, and it's applicable to all walks of life. I am hopeful that Ayurveda will become another option for primary care medicine. It is such a profound body of knowledge that allows us to connect with and take charge of our own health, and it also opens a door for connection with self and with a spiritual practice, for those who are looking for that. When I started my training in KSA, I saw instantly how I could apply this knowledge in my clinical practice, and how my patients could reap the benefits. And as a faculty member for the School, I've witnessed so many allopathically trained healthcare professionals in our trainings who have had the same awakening.
How has Ayurveda impacted your own practice?
Ayurveda has completely changed the way I practice. This system of medicine has provided me with a map to understand the interrelationship between my clients and their environment, from the time they were in utero to the history of their present illness. There is much more to this, but I can speak clearly about the challenges and the dynamism that comes from trying to understand human complexity in relationship to health and disease. Each human is their own map, and Ayurveda is an exceptional medical system that gives you specific tools to help you decipher the individual features respective to the environment. These principles are often found in ancient systems of medicine because wise people knew how much the internal and external world influenced us.
For close to 15 years, I have been practicing medicine in New Hampshire, and in 2018, I started a second medical practice in Brattleboro, Vermont, a place I am happy to call home. Our historic estate is called the Chantry, and it's an Italian-style villa built in 1916. As a steward of this land, I'm using biodynamic farming techniques to grow medicinal plants and regenerate the small vineyard and other specimen trees on this sacred property. When my clients come, they can walk around the grounds in the park-like setting, or sit in the gazebo enjoying nature. We have a gallery space that we're planning to use for yoga and educational workshops. The beauty of Ayurvedic medicine led me to create a place where people could feel immersed in nature and explore the idea of healing as a dynamic force between us and all of the cosmos.
I have to mention that when I think about who really influenced me to love Ayurveda, even though I didn't know what it was back then, it was my grandmother. She raised bees and most of her food came out of her garden, and she was always outside—she lived by the rhythms of the universe. We're in a time now when we're losing that way of life, and Ayurvedic medicine is key in helping us rediscover that we are part of an interconnected web of life. So many people come to me wanting to get healthy, and when we unravel what that really means, it has everything to do with each of us coming to really know ourselves and what we need, and being open to what nature can provide.
Ayurveda is such a deep well—and I feel like I will be a student at her shores forever. It's deep and profound—Ayurveda is about interpreting the knowledge of the cosmos—but at the same time, it makes so much practical sense. When you come to understand the foundations of Ayurveda and five-element theory, it becomes part of who you are and how you see yourself and the world. As a healthcare provider, I have learned the importance of expanding my understanding about individual health, and through the lens of Ayurveda, I have refined my abilities and my use of nutrition, herbs, pharmaceuticals, yoga practice, etc.—supporting my client's individual needs and their well-being. Ayurvedic medicine has allowed me to help more clients achieve optimal health because at the heart of this life science is the understanding that life is the dynamic combination of the body, senses, mind, and spirit, and together all of these play a critical role in helping us to be the best version of ourselves. This ancient system of medicine works, and I am eager to bear witness to the expansion of this great profession in the United States.