Being a Bridge: A Conversation with Seane Corn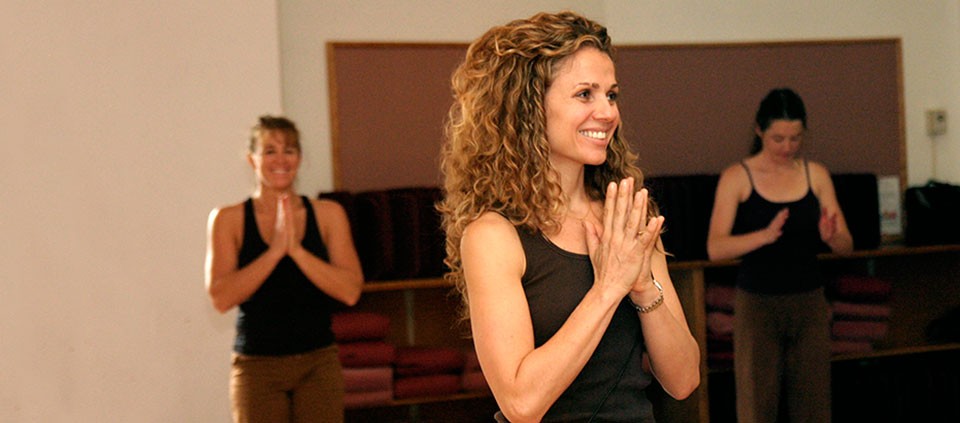 Right away, Seane Corn will have you know: She is not perfect. Although she is one of the yoga community's best-known teachers—a gifted orator, physically beautiful, and, as founder of the grassroots outreach effort Off the Mat, Into the World (OTM), a certified agent of change—the Los Angeles–based yoga star can be impatient, controlling, short-tempered, and reactive (or so she says), and she has a mouth like a truck driver.
Seane makes it clear, however, that she hasn't succeeded despite these shortcomings—rather, she has succeeded because of them. Learning to recognize, and claim, those imperfect parts of herself has, she says, made her a better teacher, friend, daughter, and partner, and directly benefited her efforts as an activist.
Seane began her relationship with activism at an early age. As a recent high school graduate living in Manhattan, she participated in emotionally charged rallies concerning women's and gay rights. Before giant, angry crowds, she'd hop on stage, grab a megaphone, and release her point of view in bouts of rage, thinking that she needed to be loud in order to be heard. Eventually—and largely, she says, through her yoga practice—Seane began to understand that change happened only when both sides were willing to see, and hear, the other's point of view, which first required her to learn to truly appreciate her own.
"For a long time, I had a need to change or fix certain circumstances but an unwillingness to look at my own issues," says Seane. "I realized that if I was going to change the world, I needed to start with myself." She came to understand that being a good activist meant taking responsibility for her feelings and respecting those of others, even—especially—those with whom she might not necessarily agree, a philosophy that became a natural extension of her yoga practice.
In 2007, Seane founded OTM as an outlet for her activism and a way to harness the power of the ever-growing yoga community. The organization's mission is twofold: to train would-be activists in both the emotional and practical skills needed to get involved in championing a cause, and to teach those already active how to become more effective through the practice of yoga. Since its beginnings, OTM has enlisted thousands of volunteers who coordinate projects within their communities and are available to respond to calls for action as they arise, such as Occupy Wall Street, where Seane led a flash mob–style yoga practice for protestors. "Yoga's become a trend since I began teaching, and it hasn't waned," says Seane. "It keeps getting bigger and bigger. It's an altruistic community that's educated, more likely to vote and pay taxes, and shares a like-minded ideal of peace and unity. And Off the Mat has enabled us to tap into the energy of that community."
As part of OTM, Seane launched Yoga in Action, a grassroots program that brings together a small group of people to build community around yoga and service, develop relationships with other yogis and activists, and collaborate in creating authentic change. OTM's Global Seva Challenge—seva is Sanskrit for "service," or "to go toward"—raised a total of $3.5 million over eight years for organizations creating real impact in countries around the world. Projects included building a halfway house and sustainable bakery in South Africa, setting up a microlending system in Haiti, and constructing an eco-birthing center in Uganda—literally from the ground up. "We had to make our own bricks," remembers Seane, describing a process of stomping mud and hay into blocks that baked in the sun. "It took, like, three of us to make a single brick."
Seane also started Yoga Votes to mobilize the yoga community to take part in the 2012 election. It was a nonpartisan effort that had a presence at both the Democratic and Republican National Conventions; that inclusivity was important to Seane's philosophy of activism for all.
"I think of myself as a bridge to connect people to another part of their path and to one another," whether as students, activists, or simply more conscientious human beings, Seane says. "My job is to remind them who they are, inspire them, and hopefully empower them so that when it's time to leave me, they're more equipped for whatever comes next."
Find out about upcoming programs with Seane Corn.
© Kripalu Center for Yoga & Health. All rights reserved. To request permission to reprint, please e-mail editor@kripalu.org.