Coming Back to Life with Ayurveda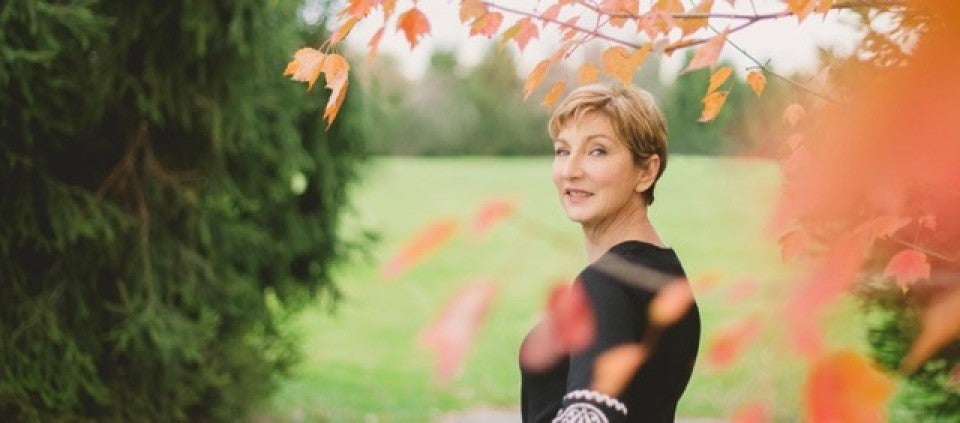 by Kerry Harling
I didn't choose Ayurveda—it chose me. After years of working in the higher education field, I was burnt out. I was stressed, my weight was up, my joints hurt, and I wasn't sleeping well. I developed digestive problems, headaches, sinus infections, and asthma. My moods were up and down; I was forgetful and irritable. I relied on caffeine to get me going in the morning, and wine to de-stress and unwind. My days were filled with trying to get everything done, and my weekends were filled with catch-up.
I spent years being diagnosed with a myriad of diseases, including fibromyalgia, depression, Lyme disease, anxiety, and chronic fatigue. I was taking numerous medications for all those illnesses. I'd go to the doctor and be prescribed the latest drug for my latest symptoms. No one tried to understand the underlying cause of my health problems.
I was eventually introduced to alternative healing and then restorative yoga and Ayurveda. My vitality improved and my energy gradually increased. It was amazing! I made the decision to help others discover how this avenue of health can improve their lives as it did mine. With just a gut feeling telling me that it was the right thing to do, I applied to the Kripalu School of Ayurveda. I chose Kripalu because I had heard such wonderful things about it, and because the format of the Ayurvedic Lifestyle Coach training fit my life and schedule. A Kripalu Scholarship enabled me to attend.
From the first moment I drove up the driveway to Shadowbrook, I felt myself exhale and relax. I was amazed at the diversity of my class—all ages, all stages of life, and all nationalities.
The program was rigorous and exacting, blending Western anatomical science with the ancient wisdom of the East. I loved the format: After a 10-day intensive on-site, we had a month at home to assimilate all the information. We were exposed to teachers from all over the world—accomplished and gifted leaders in the field of Ayurveda.
Armed with the basic tools of Ayurveda and the support and encouragement of new friends from my Kripalu graduating class (we have a class Facebook page and a reunion event in the works), I launched my business in my new hometown of Harrisburg, Pennsylvania (I'm originally from London). I was amazed—people really wanted to hear about Ayurveda! My clients come to me because they're tired of not feeling 100 percent, and they want to be heard and try something that makes sense. I help people balance their health through diet, lifestyle, and herbs. I help them get to the root cause of their problems, and educate them so they have the tools necessary to maintain their health. I have taken my passion for teaching and combined it with my love of holistic health.
Just six months after I launched the business, my husband was offered a job opportunity in Pittsburgh. I started from scratch again, and found that Pittsburgh is very open to Ayurveda. My business is thriving, with more clients coming every week.
I credit my success to partnering with other organizations, including gyms, yoga studios, and wellness centers. I've been invited to join the University of Pittsburgh's Medical Schools Center for Integrative Medicine, and I'm exploring the possibility of setting up an Ayurvedic Sanctuary next year with Nemacolin Woodlands Resort's Holistic Healing Center in Farmington, Pennsylvania. I also chair the National Ayurvedic Medical Association's Ayurveda Exam subcommittee.
I find it tremendously rewarding to see people overcome their health challenges and regain that lust for life that comes from being full of energy and vitality. When you feel healthy and happy, it has a ripple effect, touching every aspect of your life and igniting your passion for everything that life has to offer.
Kerry Harling is an Ayurvedic Lifestyle Coach and CEO of The Holistic Highway.
© Kripalu Center for Yoga & Health. All rights reserved. To request permission to reprint, please e-mail editor@kripalu.org.