Create a Gratitude Mandala for the Holidays and New Year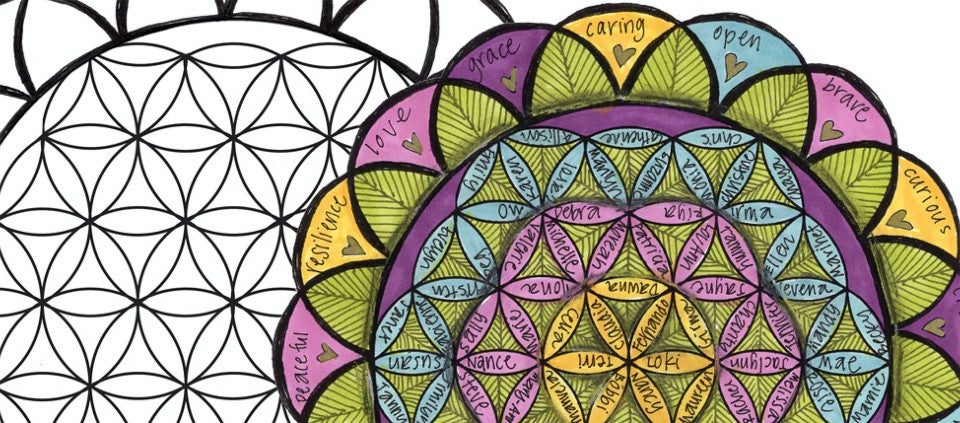 One of my favorite practices is to combine my love for words and journal writing with mandalas. Each year during the holidays, I pull out a Flower of Life mandala and fill the shapes with words of appreciation. This year, I designed a new mandala that starts with the Flower of Life in the center and surrounded it with a border of interlocking semi-circles.
Download the Flower of Life mandala with Kathryn's notes on how it can be used.
You might want to bring a copy to your holiday celebration. Invite guests to add their words of appreciation. Together, you can create a group gratitude mandala.
Kathryn Costa hosts the 100 Mandalas Challenge and has taught thousands of people to create mandalas through her YouTube videos, online courses, and workshops.
Full Bio and Programs