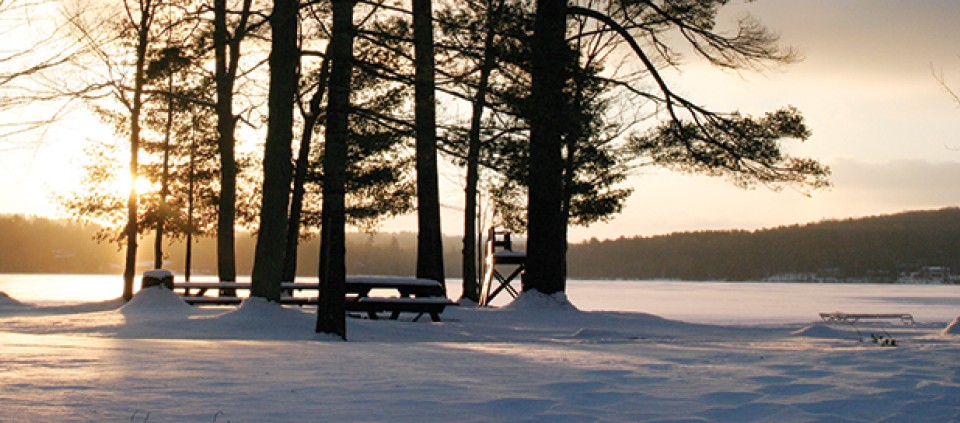 Finding Balance, Wherever You Are
by Kat Olson
On November 25, 2012, I got on the Mass Pike in Boston and drove west for two hours, away from my college friends, the familiar city of Boston, and nearly everything I'd called home. The city landscape dissolved into trees, until I exited the Pike in Lee, Massachusetts, and had a minor panic attack. This was a town?
Finally, I reached my destination—the understated Kripalu sign made it clear that I had arrived. As a new Intern with the Kripalu Institute for Extraordinary Living, I was laying eyes for the first time on my new home and my new life for the next year.
Kripalu felt more foreign to me than any place I'd ever been—and I had just completed a solo two-month backpacking trip in Thailand. The people I met were attentive, authentic, and honest. The relationships between volunteers that I observed in the first few weeks were remarkably deep and sincere. I was not accustomed to people relating to each other in this way—their relationships were open, loving, and uncomplicated.
Living at Kripalu was a profoundly unique experience. Nearly every aspect of daily life outside Kripalu does not apply inside Kripalu. There's no need for budgets, no grocery shopping, no cooking. It took close to six months for me to figure out how to live my life this way—to accept and appreciate that so many things were being taken care of for me by other people, even if I knew that I didn't need to be taken care of.
When I took weekend trips to Boston, going back into "reality" was almost as disorienting as coming to Kripalu in the first place. I wasn't more comfortable, exactly, in one place rather than the other, but my challenge was realizing that there is a whole range of ways to live. The key to thriving is relying on myself to find balance, wherever I am. It's up to me to recognize the beauty in life—no matter what's happening to me, near me, or around me.
Now I'm back in Boston, back in the bustle, having gained the skills to maintain internal peace and tranquility even while my external surroundings bombard my senses. I've learned how to integrate spirituality into the city life that I love. Kripalu informed me, freed me, inspired me, and scared me in all the right ways. I learned that nothing is permanent, and that so many things that we think are the most important don't matter very much at all. There's no secret to life, no magic path. Every experience is golden. Every experience informs who we are and who we will become.
Kat Olson earned her 200-hour yoga teacher certification from Thailand's Vikasa Yoga, and holds a 30-hour certificate from YogaHope's Trauma Informed Mind-Body program in Boston.
© Kripalu Center for Yoga & Health. All rights reserved. To request permission to reprint, please e-mail editor@kripalu.org.
Create personal change and empower yourself to transform possibility into reality.
Explore