Following Your Bliss—with Eyes Open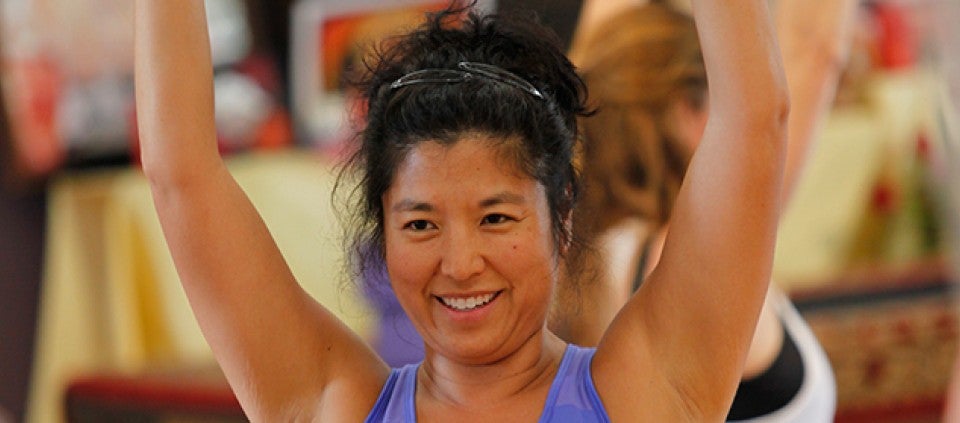 As a people, we Americans are the workhorses of the world. We work longer days and have less vacation time than anyone in the industrialized world. We retire later, too. And yet a recent Gallup poll found that 70 percent of Americans don't like their jobs.
Think about it: If we're spending most of our waking hours doing things that we don't want to be doing, how happy can we possibly be? Tama Kieves has been there, and she's lived to tell about it. Author of This Time I Dance! and Inspired and Unstoppable: Wildly Succeeding In Your Life's Work!, this honors graduate of Harvard Law School left a successful corporate law practice to pursue a passion: writing. Following that deeper calling has led her to become not only a best-selling author, but also a sought-after speaker and visionary career catalyst.
"Following my passion has given me true peace of mind," Tama says. "If I died tomorrow, I'm a satisfied customer in this lifetime."
You might think that all sounds well and good for her, but you have mountains of debt and children to care for. You have no time to follow your bliss. You need security.
While the median income is rising in this country, it's still 6 percent below where it was before the recession in 2007. Counterintuitive though it may seem, Tama suggests that in uncertain economic times, following your passion may actually be your greatest security.
"With recurrent layoffs, corporate America has lost its reputation for being the bastion of stability," she says. "As a result, more people are looking at the instability in the job market and deciding they may as well start their own businesses and work for themselves. If you're going to face risk and uncertainty, why not face it for something you really want and believe in?"
But self-employment may not be your passion—and that's OK. Maybe you'd like a job making furniture, designing clothes, or teaching kids. Tama suggests that even if you're not earning an income from it at this moment, find a way to spend some time doing what you love. It could give you an edge when you're hunting for your dream job. "A tougher job market is more competitive," she says. "When you love something, you touch your strength, your joy, your essence. It gives you energy. You shine. You bring extra juice."
An added benefit of pursuing your passion is that it can help you find more enthusiasm for your day job. "Many people try to work harder at what's draining them, thinking they're being 'practical,'" Tama notes. "But it's not silly to do things that inspire you. It's life-changing."
While making a living at your bliss may not happen overnight, that's not the point. "Wild success isn't about your possessions or your portfolio," Tama says. "It's about knowing that you're doing the right thing with your time on earth."
© Kripalu Center for Yoga & Health. All rights reserved. To request permission to reprint, please e-mail editor@kripalu.org.
Tama Kieves, an honors graduate of Harvard Law School, left a corporate law practice to write and embolden others to live their deepest desires.
Full Bio and Programs