How to Navigate Wanderlust According to Your Dosha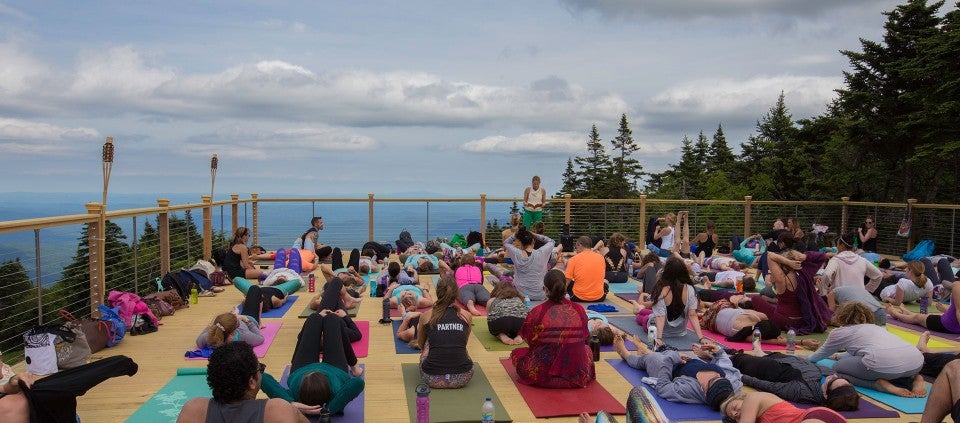 Wanderlust Stratton is just a few days away! Here are some guidelines from the Kripalu School of Ayurveda for staying balanced throughout the weekend. First, if you don't know it yet, find out your dosha.
Tips for Vatas
Find a kapha. Hug a kapha. Lie around with a kapha. You need each other.
Find a quiet piece of earth to lie on if you get overstimulated.
Massage your head and feet with oil to stay grounded.
Bring earplugs for the concert.
Don't skip meals. You'll need to keep up your energy for late nights.
Take a nap between classes.
Find a crystal in the Kula Market that you can hold to realign your nervous system.
Listen to drummers with deep bass tones to inspire the deep rootedness of your soul.
Stay warm. Bring extra layers and drink warm or room-temperature water.
Balance your hooping and aerial yoga with a hike in the woods. The trees will inspire you to stay rooted on the earth.
Tips for Pittas
Let go. Don't plan every minute of your day. Allow for space to be spontaneous and listen to your own heart's desire.
Get on the water so you don't get hot and bothered. Kayak. SUP. Swim.
Wear cotton to keep cool.
Drink coconut water.
Lie on the grass and look at the sky.
Wear blue to tame your inner heat.
Smile! You don't have to be perfect here.
Tips for Kaphas
Get up and go to an early class. You'll feel better if you get moving early to wake up your inner sloth.
Balance relaxing and people-watching with lots of dancing.
Get caffeinated so you can keep up with your vata friends who were born caffeinated.
Hug a pitta. They need it.
Walk with a pitta. You'll break a sweat.
Have a great time! We'll see you there.
© Kripalu Center for Yoga & Health. All rights reserved. To request permission to reprint, please email editor@kripalu.org.