Intimacy, with Kate and Joel Feldman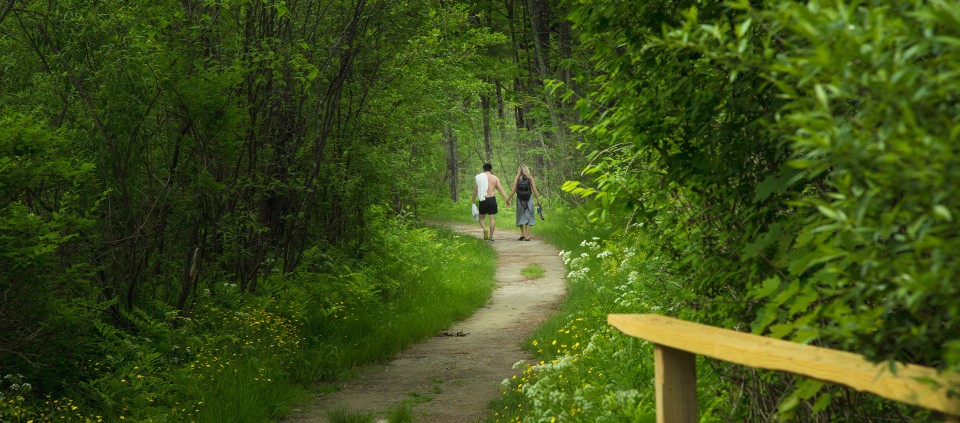 I'll be honest here, maybe a bit sappy even. Want to know what my favorite song is? It's "How Do You Keep the Music Playing?" as sung by James Ingram and Patti Austin. Accompanied by some heartfelt harmonies, the lyrics ask the poignant question: How do you keep romantic love alive year after year?
I don't know that there's a one-size-fits-all answer because relationships are as different as snowflakes. But Joel and Kate Feldman, husband and wife for three decades, longtime couples therapists, and founders of the Conscious Relationships Institute in Durango, Colorado, say that couples in happy, longstanding relationships tend to practice some of the same partnership-nurturing behaviors. They shared their favorite tips with me on how to deepen love and sustain intimacy:
Show appreciation. Thank each other daily and often. When your husband makes dinner, thank him. When your wife cleans the kitchen, thank her. Appreciation is a warm, loving energy that builds over time and fills your "bank account" of love.
Communicate. Effective communication is a skill. Practice it with loving kindness. Take responsibility for your own projections and hurts. Refrain from blaming, attacking, or making shaming or hostile remarks. And if you slip, quickly make amends.
Seek closeness, comfort, connection. Intentionally show affection each day. If you feel your connection waning, talk about it and ask for help reconnecting. Scheduling sex is okay, too. Research shows that it's one of the most effective ways to keep your sex life robust.
Touch without expectation. Non-demand touch is any kind of touch that is caring and has no expectation that it lead to anything sexual, though it could. Regular touch between intimate partners builds connection, makes daily life foreplay, and leads to a healthy sex life.
Demonstrate daily caring behaviors. Both partners must feel that the other is a loving, supportive presence. In addition to showing appreciation and affection, demonstrate you care by cooking for one another, listening to one another's concerns, or participating in activities with your partner even if they're not your first choice. "I don't love going to the movies," Kate admits, "but I go with Joel because he loves them."
Commit. When you commit to being in a long-term relationship, you tend not to look as much toward exits. It creates a sense of belonging, a sense of "we are going to work this out no matter what."
Have fun. Just like scheduling sex, it's okay to schedule other kinds of fun. Make time to do whatever you love doing together—gardening, skiing, entertaining, anything.
Inject humor. It's necessary to be able to laugh at yourselves. Reminisce about the funniest times of your lives, watch funny movies, play silly games – whatever gets you giggling.
Repair. Make amends to prevent your relationship from becoming overburdened and resentful. Take responsibility for stepping on each other's toes. Apologize sincerely; it heals hurt.
Make time. In the modern world, if you don't make time for your relationship, work can consume your whole day. Here's Kate and Joel's rule: No work in the bedroom or while eating. "We try to shut computers off at 8 pm," Kate says, "so we can check in, look at each other, play with our animals, and just be."
Portland Helmich has been investigating natural health and healing as a host, reporter, writer, and producer for more than 15 years.
Find out about upcoming programs with Kate and Joel Feldman at Kripalu.
© Kripalu Center for Yoga & Health. All rights reserved. To request permission to reprint, please e-mail editor@kripalu.org.
Portland Helmich has been investigating natural health and healing for more than 15 years, as a host, reporter, writer, and producer.
Full Bio and Programs