Kripalu Recipe: Braised Kale and Apple Slaw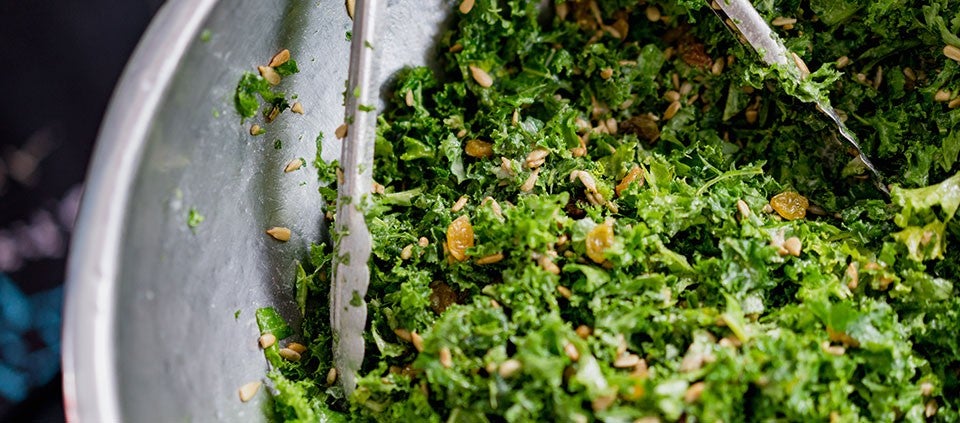 November 17, 2020
Serves 4 to 6
Ingredients
1 tablespoon olive oil
1 cup thinly sliced red cabbage
6 cups lightly packed shredded lacinato kale (from about 1 bunch or 8 ounces)
1/2 cup grated carrots
1/2 cup small-diced red apples with skin
1 teaspoon minced fresh ginger
1 tablespoon apple cider vinegar
1/2 teaspoon fine sea salt
1/4 teaspoon ground black pepper
Instructions
Heat a large sauté pan over medium heat. When hot, add the oil and cabbage, shaking the pan to coat the cabbage. Cook until a bit softened but not browned, 2–3 minutes. Stir in the kale and cook for 2–3 minutes, tossing now and then.
Stir in the carrots, apples, and ginger, and cook until the carrots are still crisp-tender about 1 minute. Stir in the cider vinegar and one tablespoon water, and cook until most of the liquid evaporates. Season with salt and pepper and serve.
Jeremy Rock Smith, Kripalu faculty and a graduate of the Culinary Institute of America, began his career in classical French cuisine.
Full Bio and Programs