Kripalu Recipe: Chocolate Avocado Mousse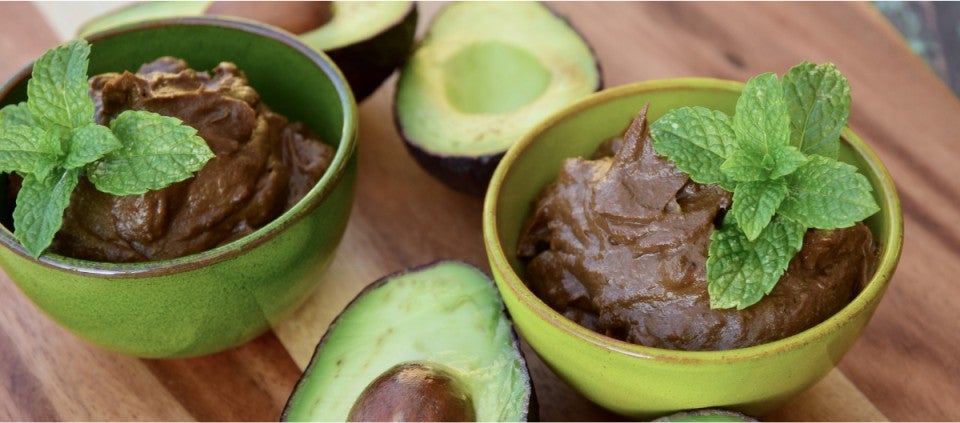 Enjoy creamy, rich, and healthy avocado chocolate mousse made with avocado, semi-sweet chocolate, an coconut milk. Delicious!
8 oz. Semi Sweet Chocolate
1 lbs. Avocado Pulp
⅓ cup Cocoa powder
1 teaspoon Vanilla extract
3 ounces Maple Syrup
8 ounces Coconut milk - warm up and whisk all fat solids until smooth
¾ cup Arrowroot
Melt chocolate over a double boiler or microwave. In a small sauce pan warm up coconut milk to melt any fat solids. Add all ingredients together and whisk until smooth. The best results will be with an electric mix or stand mixer with whisk attachment. Chill for about 2-4 hours or overnight.
Steve Sherman, longtime Kripalu employee, brings his culinary creativity to Kripalu from some of the finest restaurant kitchens in the Northeast, and the results are as healthy as they are delicious.
Full Bio and Programs