Kripalu Recipe: Ginger-Turmeric Lassi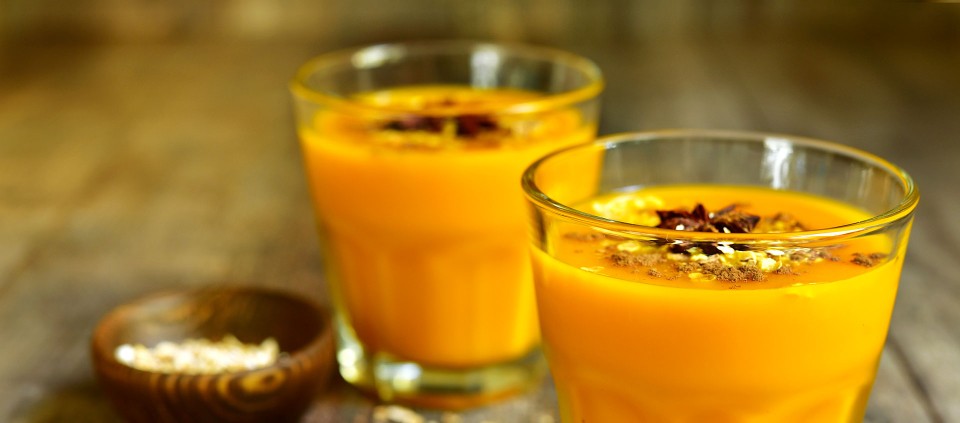 This is an excellent Ayurvedic tonic after the midday meal, settling the stomach and increasing the digestion and absorption of nutrients.
1/4 cup organic yogurt
1 cup room temperature water
1/8 teaspoon turmeric powder
1/8 teaspoon ginger powder
Combine all ingredients in a 16-ounce glass canning jar. Blend for one minute with an immersion blender, until it foams, or cover the jar tightly and shake vigorously for one minute. Some of the milk solids will gather on top and stick to the sides of the jar; skim them off with a spoon and discard.
---
WANT MORE RECIPES?
Sign up for our email newsletter for recipes like this sent straight to your inbox every week.
---