Kripalu Recipe: Thai Basil Lemonade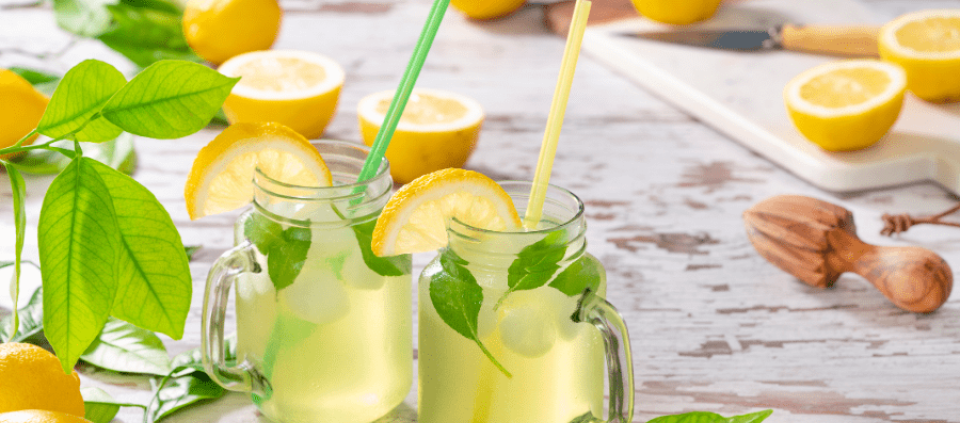 June 12, 2020
At Kripalu, the Ayurvedic herb garden sits just above the main building. One hot summer, the herbs were growing like crazy and we infused them into various flavored syrups to make lemonade. This one is my favorite.
Ayurveda teaches that alcohol is heating, so in warmer months, alcohol coupled with the warmth of the sun can cause inflammation that stifles digestion. Opt instead for this perfect summer mocktail! You can make it even more pitta friendly by swapping in lime for lemon.
Serves 4
½ cup packed Thai basil or basil leaves, plus more for garnish
½ cup organic cane sugar
Pinch of Himalayan salt
½ cup fresh lemon juice plus 4 lemon slices
4 cups seltzer or water
Combine the basil, sugar, salt, and ½ cup water in a small saucepan. Bring to a simmer over medium heat and simmer gently for 10 minutes. Remove from the heat and let cool. Chill this syrup mixture until it is cold, at least 1 hour and up to 5 days.
Remove the basil leaves and stir the lemon juice and seltzer into the syrup mixture. Serve in glasses over ice. Garnish each glass with a sprig of basil and a lemon ring on the rim.
Kripalu.org
Jeremy Rock Smith, Kripalu faculty and a graduate of the Culinary Institute of America, began his career in classical French cuisine.
Full Bio and Programs