Kripalu Recipe: Thermos Kitchari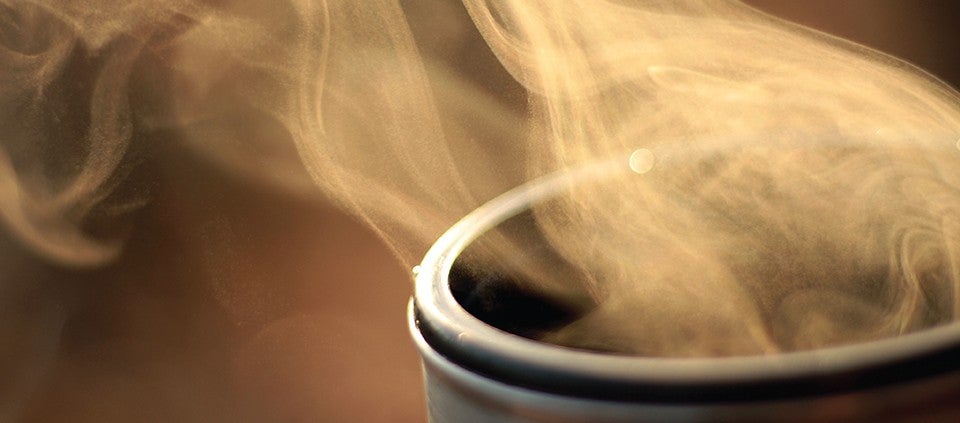 Kitchari, a traditional cleansing food in Ayurveda, is a great go-to meal. The thermos variation allows you to spend just a few minutes and then hit the road. Another kitchari hack: Prepare a large batch of the spices ahead of time. Combine the spices in a quart-size glass jar, seal and keep in a cool place. When you make your kitchari, scoop out the desired quantity. No need to grab eight or 10 jars from your pantry every time.
1 cup yellow mung dal beans
1 tablespoon ghee or organic sesame oil
1 teaspoon each black mustard seeds and cumin seeds
2 bay leaves
½ teaspoon each cumin powder, coriander powder, fennel seeds, fenugreek seeds (cinnamon optional in winter)
½ cup white basmati rice
1 teaspoon turmeric powder
1 teaspoon black pepper
1 clove
1 green cardamom pod
1–2 cups chopped, organic, seasonal vegetables, such as spinach, carrots, celery, kale, and bok choy
Rinse the beans and rice and strain them five times, or until the water runs clear. Heat the ghee or oil in a large pot. Add the seeds and toast until the mustard seeds pop. Add the bay leaves, pepper, and powdered spices, and mix together. Stir in the rice and beans. Add 4 cups of water, along with the cloves and cardamom pod. Allow the mixture to gently boil for 7 minutes, then add chopped vegetables and boil for an additional 3 minutes. Carefully ladle into a thermos, seal tightly, and take it to work. The kitchari will continue to cook in the thermos and will be ready for lunch in 4 hours.