Kripalu Recipe: Zucchini Mint Frittata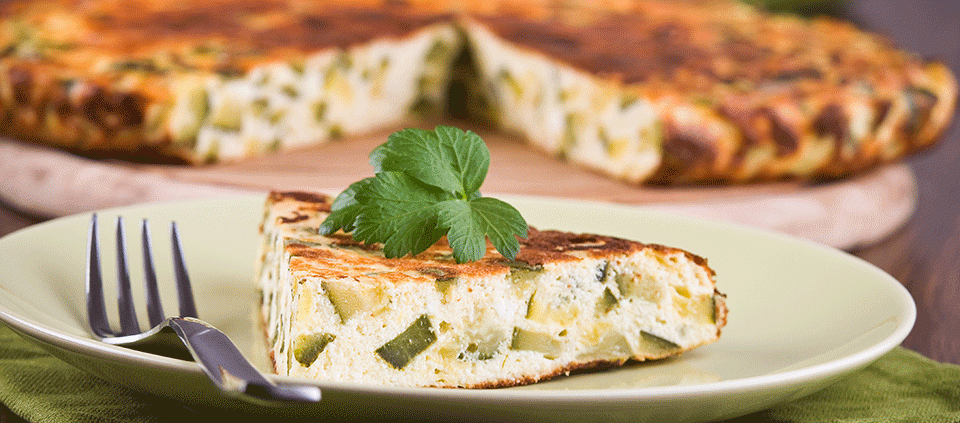 This yummy frittata is satisfying for any meal of the day. It's also a great one to make ahead of time—it can be refrigerated and then warmed, or eaten cold with a salad.
Makes one 8-inch square pan.
1 tablespoon extra virgin olive oil
1 medium onion, diced
1 medium zucchini, cut into 1/8-inch-thick half moons
10 eggs
¾ cup cream or unsweetened almond or soy milk
¼ cup parmesan cheese (optional)
¼ cup finely sliced mint leaves
1 teaspoon salt
Pinch of black pepper
Heat oil in a sauté pan over medium heat, add onions, and sauté until caramelized. Add zucchini and sauté one minute, until zucchini begins to soften. Transfer vegetables into an oiled baking dish. Lightly beat the eggs with the cream, cheese, mint, salt, and pepper. Pour egg mixture over vegetables. Bake at 325 degrees until eggs are set, about 15 to 20 minutes. Serve immediately, or cool and serve chilled with a salad or fruit.