Meditation in Motion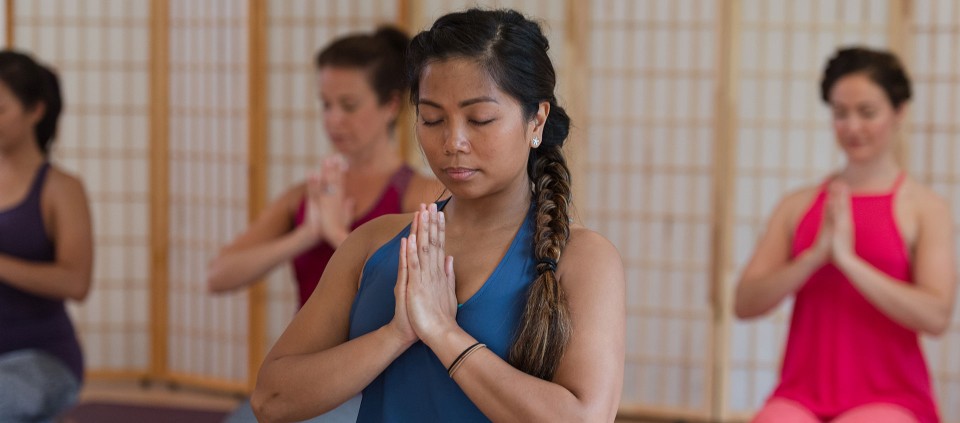 Sometimes in our yoga practice we strive so hard to "get it right"—mastering our alignment, coordinating our breath, focusing our attention—that we stifle our inner energy (prana). Meditation in motion, or, spontaneous posture flow, is a hallmark of the Kripalu Yoga approach. In this practice, the inner wisdom of prana is allowed to guide the body, as opposed to the will of the mind. By surrendering rather than striving, prana can flow freely throughout the body, allowing movement to become spontaneous and un-choreographed. Ready to try it on your own?
At the end of your next home yoga practice, close your eyes for a minute. Take some long, slow, deep breaths to get in touch with prana. Then respond to what your body is asking you to do. Allow your mind to step aside so the breath can orchestrate the movement of your body. As prana begins to move, your mind can relax into witnessing and your movement may evolve into meditation in motion.
© Kripalu Center for Yoga & Health. All rights reserved. To request permission to reprint, please e-mail editor@kripalu.org.
Janna Delgado, E-RYT 1000, Kripalu faculty member and curriculum developer for the Kripalu Yoga in the Schools program, is a facilitator and trainer for RISE™, an evidence-based program in conscious leadership.
Full Bio and Programs