Play Big: Lessons in Being Limitless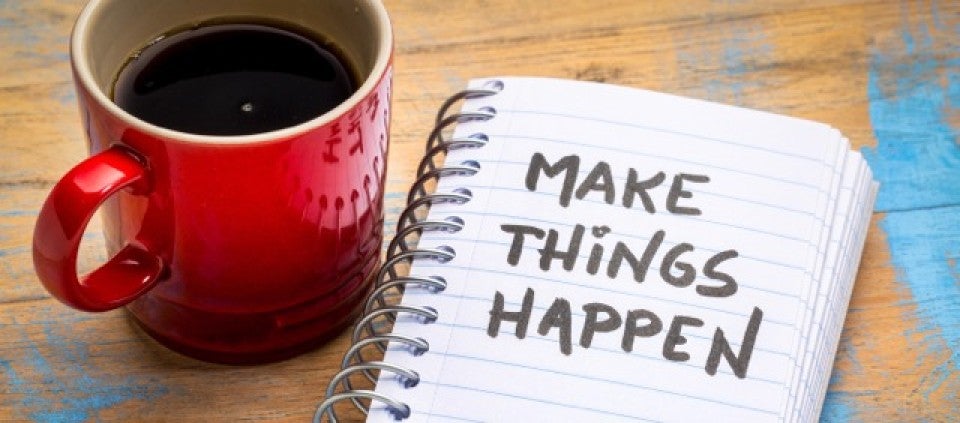 When I started playing football, I knew I was stepping into my destiny. What I didn't know was exactly what that would mean. I just promised myself I would rise to every challenge the game presented, but I never imagined how big those challenges would be or how far I would go. On a journey like mine, there were no road maps or paths to follow because no one else had been there before. I kept playing, trusting that my destiny was in front of me. I knew there was something bigger for me—I just had no idea what it was.
The night before my historic first game as a coach in the NFL, I wanted to do something special for my players. I'd been hired by Arizona Cardinals head coach Bruce Arians as an assistant coach to work with the team's inside linebackers during training camp and the preseason. It was an enormous opportunity—momentous. I was breaking the "glass sideline," the first female coach. The NFL no longer stood for the No Female League. This was a significant moment in the history of football, forever changing the league.
I'd made history twice before in men's professional football. First, with the Texas Revolution in the men's Indoor Football League. I was the first woman to step onto the field to play running back against men. Then, the following season, the team hired me to coach—another first.
However, as big as those moments were, I never dreamed the NFL was a possibility, and yet, here I was. The Arizona Cardinals were hosting the Kansas City Chiefs, and I would be on the sidelines as a member of the coaching staff.
I secluded myself in my hotel room to avoid the questions and commentary surrounding the upcoming game. The phrase you could cut the tension with a knife came to mind. It felt as though everyone was holding their collective breath, waiting to see what would happen when, for the first time, a woman appeared on the sidelines of an NFL game as a coach. Would the institution of football collapse? Would players forget how to play? Would the game be irreparably harmed and lose its inherent toughness? The hype was too much for me. I escaped the noise, but my mind was far from quiet.
Though this night was clearly different, this feeling was not. I thought about when I was a player, in pregame moments in the locker room, when I was alone in my head, alone with my mind, sometimes a little self-doubt or nerves or emotions crept in. As I contemplated my pregame moments, my mind went to my players. They would have their own pregame moments, their own inner monologue prior to tomorrow's kickoff. For some, this was it, that first NFL game—the culmination of a lifelong pursuit for those guys who touched a football for the first time as young boys, fell in love with the game, and chased down the dream of playing professional football. They were about to make that dream come true. Every player had his own battle that escalated with each game, they were all playing for their future with the team, and, in different ways, each player had to define himself, redefine himself, establish himself, and prove himself. Training camp was one thing, but game day is a completely different animal. As I thought about each individual linebacker, I wished I could have just a few moments with each player to revisit key points we had discussed in practice, but it was too late for that.
Wrestling with anticipation of the biggest moment of my life, I realized: I couldn't be with my players in the locker room, but my words could be. I would write each of my linebackers a note. As a player, that's what I would have wanted from my coach, and I could be the coach that I would have wanted.
I had just enough time to sneak out of the training camp bubble. I stepped into that hot August night and grabbed a Lyft to a shopping center.
It had been a long time since I was in a Hallmark store. I wanted simple notecards, yet as I explored the aisles, it was so overwhelmingly bright, floral, and glittery that I questioned my decision to buy cards. It was sensory overload, and I was realizing that I may have lost all my senses. What was I even thinking coming here? Oh, yeah, great idea, Coach. Was I temporarily insane? Had training camp caused me to lose my mind? Quite possibly.
The exit was close, but one step before crossing back into the mall, a scene from my last Texas Revolution practice before I left for training camp with the Cardinals flashed in my mind. I recalled powerful words from former NFL player Terry Glenn: "The best advice I can give you about coaching in the NFL is to be 100 percent authentic. If you are exactly the same person you were with us every day in practice, those guys will absolutely love you. However, if you are fake in any way, they will sense it, and they will eat you alive."
Damn, backing out was not an option. This was the right thing. This was authentic. Hallmark was not about to intimidate me. I turned around.
Hidden in the wedding section, so not immediately catching my attention, I found plain white cards with an embossed heart on the front—crazy enough to be just right. Heartbeat, right in the center of the defense, involved in the run game and the pass game. Linebackers are the heartbeat of the defense. We set the tone; our impact, pace, and emotions affect the entire defense. We play hard, everyone plays hard. The impact and energy are palpable, contagious.
In 2013, when I'd played on Team USA in the International Federation of American Football (IFAF) Women's World Championship, we thumped our hearts twice with our fists to symbolize that we, the linebackers, were the heartbeat of the defense. I brought that idea with me to the NFL. The cards were perfect.
Back at the hotel, I feverishly wrote notes. I blocked out all distractions with music, and the words just flowed. I stayed up almost all night, in fact, personalizing each note so that it would hit home and resonate with each player. I instructed one undersized guy to play big, that he didn't have to be big to play big. At five feet, two inches, I lived that sentiment myself. I told another player to be as contagious on the field as his personality was off the field. I encouraged another to be the leader I knew he was in every single play. To one of my faster yet lighter guys: Use your speed and leverage; you don't have to out-big them. To my huddle caller: Own your position; leave no doubt, every time you step on the field, with every huddle you command and with every call you make. Each note was different because each player was different, and what made each player different was what made him great. The unifying word for all my linebackers: #heartbeat.
The next morning, as I got ready to go to the game, it dawned on me: although I knew where the stadium was and had been there for practice, I had never really been there—not like I was going to be there today. I had never before checked in to the University of Phoenix Stadium as a coach for an NFL game.
I gathered the notecards in the mandatory clear bag and headed to the stadium. It was surreal. I probably would have been overwhelmed by the bigness of the moment had I stopped to think about it. There had been so much chatter about how it was going to play out—to have a female coach in the NFL. Would it work? Was it doable? It was huge, but focusing on my players had saved me from the voice of doubt; hopefully, the notes would do the same for my players when they found them in their lockers. Those cards were my best way of expressing my empathy. I knew what my linebackers were going through; this was their dream, too.
Throughout my journey, I promised myself that despite the hardships, the hurdles, the Do Not Enter signs, and the lack of a guiding beacon, I would follow my football dream as far as it would go. I hope that I cleared a path and can act as a guide and a beacon for future generations of women to do the same. Let your dream take you as far as it will; step into your destiny.
You do not have to be big to play big. I did not always realize that. It took me many hits on and off the football field to find the strength to get back up after a knockdown. I had to seek out people and reasons that motivated me to play bigger than I could on my own. I had to shift my perception and own my outlook to help me play big and create the reality of my dreams. I had to realize that everything that made me wrong could actually make me right. As a person who was too small, too old, too short, and too female, I would make history in men's professional football three times by being bold enough to grab life by the balls and step into my destiny, by refusing to play the game by their rules, and by being 100 percent authentic. And you can do the same: dream big and find that unimaginable field on which to stand and live your passion. You might not see it immediately, but it is out there.
Find out about upcoming programs with Jen Welter at Kripalu.
Excerpted from Play Big: Lessons in Being Limitless from the First Woman to Coach in the NFL by Jen Welter. © 2017. Available from Seal Press, an imprint of Perseus Books, LLC, a subsidiary of Hachette Book Group, Inc.
Jen Welter, PhD, is the first female to coach in the NFL. In 2015, she served as a linebackers coach for the Arizona Cardinals, breaking a nearly impossible barrier in the history of modern-day sports.
Full Bio and Programs