Say No to Good Vibes? The Dangers of Spiritual Bypass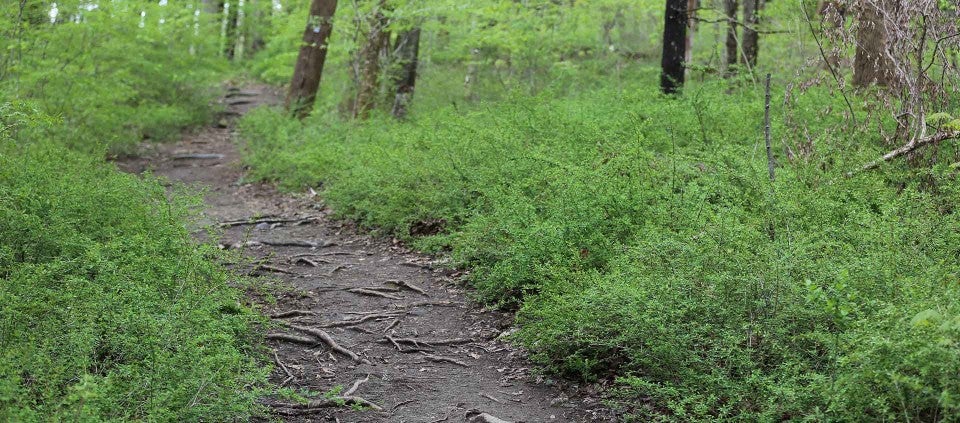 April 13, 2020
These days, in an attempt to agitate or distract my brain, I get stuck in an Instagram loop. My phone becomes a "slot machine in my pocket," as the Center for Humane Technology calls it. I keep thinking I'll hit the jackpot and never need to scroll again. This is unlikely, but a post from @Laurenkayroberts of CTZNWELL did make me pause for a long while: "'Good vibes' content will not end this pandemic—social solidarity and community care will."
CTZNWELL, founded by Kripalu presenter Kerri Kelly, is a movement to "mobilize the wellness community into a force for change." "Good vibes" posts, CTZNWELL says, can be harmful because they're a form of "spiritual bypassing."
How can good vibes be harmful? And what is spiritual bypass?
"I define spiritual bypassing as skipping over the hardest parts of an experience," says Kripalu Legacy Faculty Aruni Nan Futuronsky. It's denying the entirety of a process in order to reach the idealized endpoint. (For a ridiculous example, watch "How Spiritual People Fight," by comedian JP Sears.)
"A spiritual bypass is a tendency to use spiritual ideas and practices to sidestep or avoid facing unresolved issues," wrote the late John Welwood, a Buddhist teacher and psychotherapist who introduced the term in the early 1980s. These issues can be emotional, psychological, or, as CTZNWELL suggests, sociological.
In light of the pandemic, says Aruni, spiritual bypassing is an idea we can't take lightly. "I think of the biblical quote, 'Faith by itself, if it does not have works, is dead.'" I look up the full passage: "What does it profit, my brethren, if someone says he has faith but does not have works? Can faith save him? If a brother or sister is naked and destitute of daily food, and one of you says to them, 'Depart in peace, be warmed and filled,' but you do not give them the things which are needed for the body, what does it profit? Thus also faith by itself, if it does not have works, is dead."
Spiritual bypassing, then, means that the underlying issues haven't been addressed—personally, politically, or both. It's a form of avoidance or denial. It's faith without the works.
"Some are asking why we're calling out spiritual bypassing," says a follow-up post from CTZNWELL. "This is why. Of course we should be taking care of our bodies and minds. Of course we should pray and meditate and whatever else keeps us in the game and reminds us of our interdependence. But literally millions of people do not have the privilege of focusing on these things right now. They are at high risk, already sick, poor, incarcerated, or otherwise targeted by an oppressive system. And telling them to focus on positive thoughts or take supplements is not only massively insensitive when they're just trying to survive—it's dangerous."
In another post, the line "We'll be ok if we just choose to be ok" is edited to read "We'll be ok if we choose to fight for systemic reforms that take care of everyone."
CTZNWELL seems to hit at the center of the struggle I feel lately—a need for self-care mixed with anger about economic disparities and guilt about not doing my share of "works." It's not that the instinct to send "good thoughts" is inherently wrong. I mean well. But that isn't enough right now.
So what should those of us in "wellness" communities do to act responsibly? How do we strike a crucial balance between self-care and community care?
"The word that pops into my head at this time is accountability," said Kripalu presenter Seane Corn in an Instagram video. "As a white woman of privilege, to take accountability, to normalize the conversation around my own participation in creating oppression, is the best thing that I can do. There's nothing more radical than to name it, rather than getting into defense around it. I can't begin to transform it until I can begin to acknowledge it. That's what my leadership looks like right now."
"Want to send good vibes?" asks CTZNWELL, which has created a Community Care Coronavirus Resource Guide, free to download. "Get your absentee ballot. Fill out your census. Insist local and state leaders take care of people with paid sick leave. It's halting evictions and stopping utility shutoffs. It's giving money if you can."
Aruni mentions that she has a life coaching client who makes random calls to residents in nursing homes, and another who offers free dog walking to anyone who needs support.
"Historically, pandemics have forced humans to break with the past and imagine their world anew," writes novelist Arundhati Roy in the Financial Times. "This one is no different. It is a portal, a gateway between one world and the next. We can choose to walk through it, dragging the carcasses of our prejudice and hatred, our avarice, our data banks and dead ideas, our dead rivers and smoky skies behind us. Or we can walk through lightly, with little luggage, ready to imagine another world. And ready to fight for it."
There are "learnings everywhere, always, in this new world," says Aruni. I'm learning to be accountable, to forgive myself for spending too much time on Instagram, to recognize my privilege. I'm learning not to bypass the hardest parts of the process, and to accompany my good vibes with action.
Lara Tupper, MFA, is the author of two novels, Off Island and A Thousand and One Nights, and Amphibians, a linked short story collection forthcoming in 2021.
Full Bio and Programs