Swami Kripalu on the Practice of Service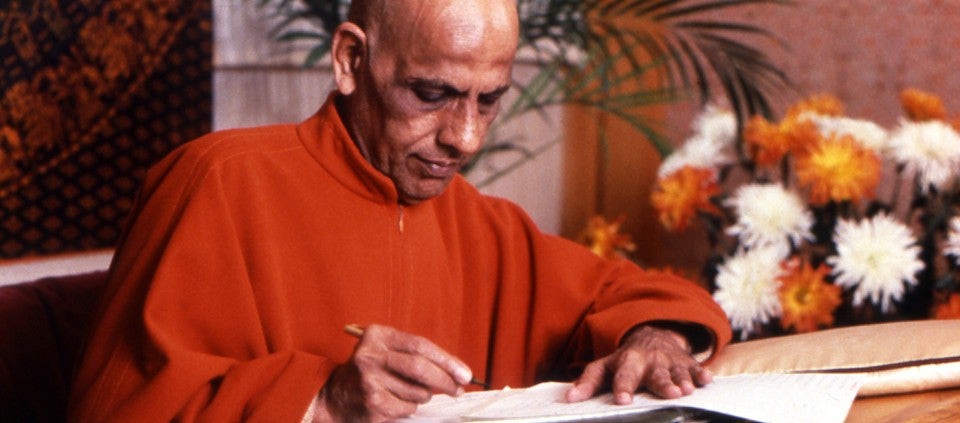 In my few years of being in Swami Kripalu's presence and many years of studying his life, what I've come to understand about the practice of service is nothing short of understanding life in general.
Swami Kripalu saw service as a natural outgrowth of love and an effective tool for personal and spiritual growth. His well-known quote encapsulates the simplicity and power of service: "Serve with a full heart. By making others happy, you make yourself happy."
It is our true nature to feel connected to the earth and others, but along the way, we get distracted by a myriad of other things. When we remember these connections and derive joy from everyday life, we naturally and effortlessly are called to serve everyone around us in exactly the way that is being called for.
Swami Kripalu taught that service was one of the highest expressions of love, and that there are two places of service: the outer world and the meditation room. Service, he believed, prepared the mind for sadhana, or practice.
He wrote, "The dharma of service is the dharma of love. In fact, is the very embodiment of love."
Consider what you value deeply, commit to serve your deepest values, practice self-care, and take responsibility for your actions. These are all steps toward service.
Vandita Kate Marchesiello, E-RYT 500, is a Kripalu Legacy Faculty member and creator of the best-selling CDs Transform, Relax, and Rejuvenate; Yoga with Vandita; and Vandita Chants.
Full Bio and Programs