Teaching in the Reset Zone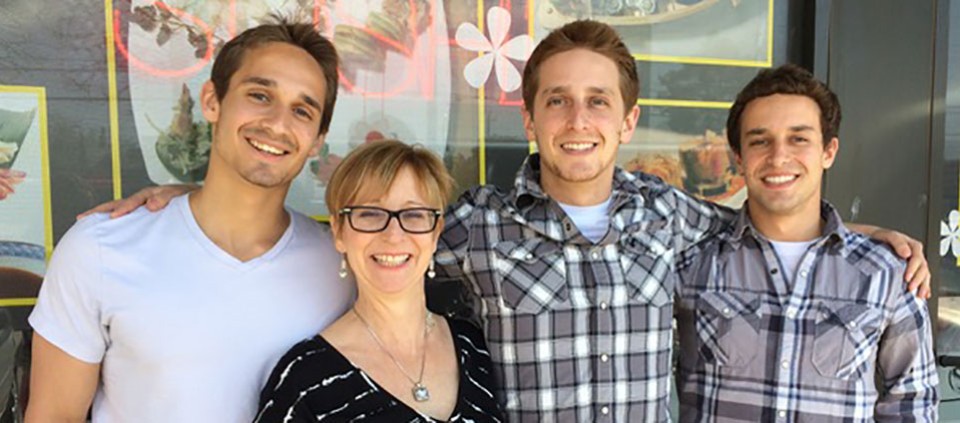 When Heather Skoll's three boys were young, sometimes it was all she could do to grab a moment alone and catch her breath, simply to get through the next few hours. Two of her three kids had neurological abnormalities, which made day-to-day activities challenging and often taxed her energy. A full breath, a kind word directed inward, was enough to produce a brief moment of peace.
After graduating from the Kripalu School of Yoga's 200- and 300-hour yoga teacher trainings, Heather began teaching both youth and adults. In the youth classes in particular, she noticed that the practices were having a profound impact on her students. One teen shared that she had an intense fear of flying. Heather recalls, "She came up to me after a vacation and said, 'I remembered what you said about breathing and being calm and it really helped me to be on the plane.'"
Her students were taking yoga off the mat and into their lives. "They would come up to me and tell me stories about how they had practiced the yoga tools," Heather remembers. "It was my indication that this was what was really needed. As a yoga teacher and Rubenfeld Synergist, I know that, when we work on ourselves, when we take a breath, we can shed what is piling on top of us. We can breathe. We can make better decisions."
Then Heather's class series ended for the summer break. "I wished there was a way for my students to keep me in their pocket all summer—a reminder of the practices that I knew would help them day after day in stressful situations," she says. That's when she came up with the idea for an app.
To formulate the app, Heather imagined what would most benefit her students—and, by extension, everyone else. What did they need? What would serve the world? She came up with the name Reset Zone, and with a team, began building out the content. The app currently offers 50 videos, with a focus on addressing anxiety, depression, and intense emotions, which Heather felt was particularly needed. Currently, the app is free to download and use.
Heather is featured along with other yoga teachers, and she plans to add additional experts with particular specializations to the content offerings. She'd like to have as many as 500 videos available in order to meet more students' needs. As a Kripalu graduate, she recognizes that there is tremendous experience and wisdom among her fellow alumni. She'd love to see Kripalu Yoga instructors and mind-body experts add to the curated content on Reset Zone. She hopes to have more discussions within the yoga community to find out what kind of content yoga teachers want for their students. "It is an exciting new endeavor, and it's open to discussion as to how this could best serve yoga practitioners and their clients," Heather says.
"If the app resets one person to the point that they don't escalate to where they are in really deep mental-health trouble, or it prevents one suicide, I'll feel like I've done my job," says Heather. "On a broader basis, we can keep resetting people so that general anxiety and stress and anger don't have to rise and keep rising. They can feel the feelings and experience them and then go back to calm again."
It's the kind of app that the younger Heather would have used in those early years of mothering, and one that she hopes will help others in similar situations.
To learn more about Reset Zone, visit resetzone.ca.