Turning Point Q&A with Vandita Kate Marchesiello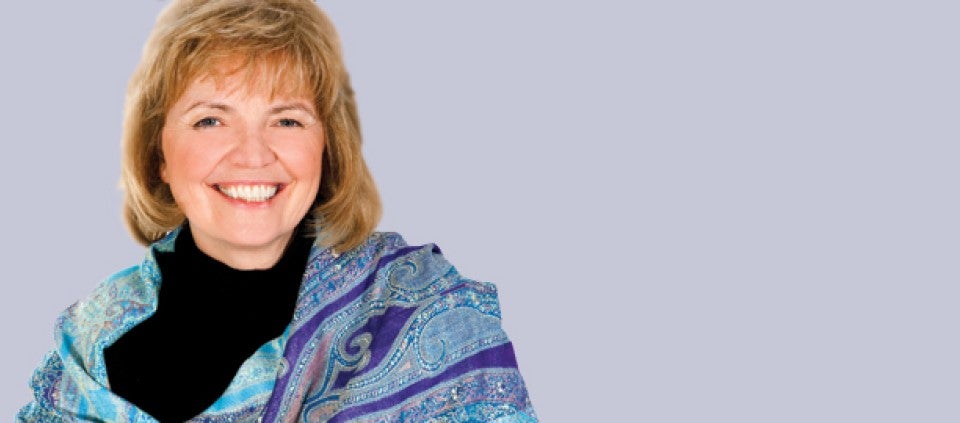 Vandita Kate Marchesiello, E-RYT 500, is a senior teacher and faculty member at Kripalu and the recording artist on two CDs, Transform, Relax, and Rejuvenate and Yoga with Vandita. Vandita has balanced family, self-care, and a career in yoga and health for more than 30 years.
Describe what you do in 15 words or less.
Practice love, patience, and kindness toward myself and others, at home, work, and play.
Tell us about a turning point in your life.
When I was in my early 20s, I was headed down a path that could have been destructive to my health and happiness. A friend turned me on to yoga, and I fell in love with the physical, mental, and spiritual practices. Now, nearly 40 years later, I am still practicing and teaching, from my own experience, the depth and breadth of yoga that can lead to a whole and healthy life.
What do you love about teaching?
I love having the opportunity to introduce the concept that yoga is much more than a practice on the mat. I love seeing the lightbulb go off in my students' eyes when they realize that they too can enjoy the practice of yoga at any age, stage, or circumstance in life. Yoga truly is a healing practice, and I love sharing that with others.
What are you passionate about right now?
I'm passionate about being with my 2-year-old granddaughter, Juliana, about being a champion for Kripalu's Teaching for Diversity program, and about leading transformational programs that help others cultivate mindfulness on and off the cushion.
What do you do in your downtime?
Cook healthful meals ahead of time so I have food that nourishes me during busy times, enjoy a massage, invite friends and family to my home for some quality time, take quiet walks in nature, and give thanks for the people in my life.
© Kripalu Center for Yoga & Health. All rights reserved. To request permission to reprint, please e-mail editor@kripalu.org.