A Valentine for Yoga Teachers in Training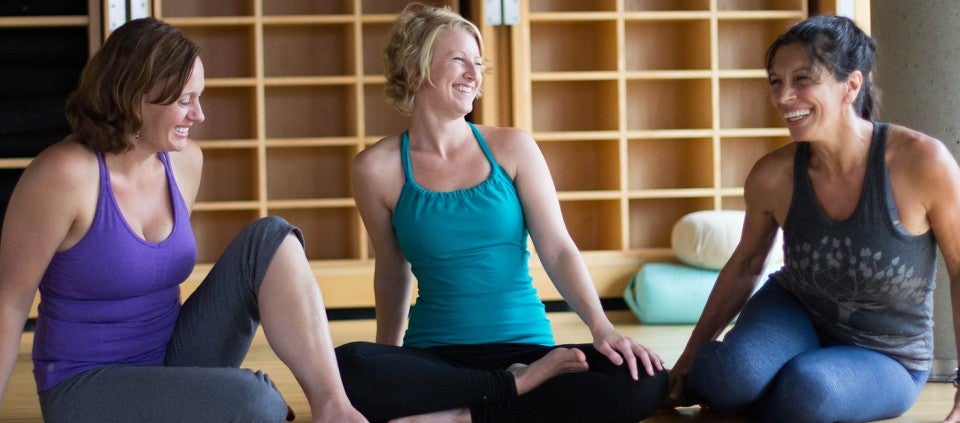 I spent last Valentine's Day with 53 yoga teachers in training, on the day before their graduation.
As I listened to one person after another share their appreciation for the process they had undergone, their gratitude for friendships formed, their love for each person in the group, I was overcome by a deep joy and feeling of connection—not only for these students, but also for the journey of yoga teacher training.
As the former program coordinator for the Kripalu School of Yoga, I had the honor, privilege, and challenge of coordinating 200-hour yoga teacher trainings for the last three years—and every single one was different. The particular trainers and staff bring a unique chemistry and expertise, but the biggest unknown is each group of students, with their different backgrounds, levels of experience, and intentions for participating.
Whatever their expectations, few of them could imagine the personal growth and transformation that is born from this process. It is a miraculous progression, magical and inspiring to witness. When I'm able to connect with the students, and take part in the experience they are having—which I will continue to do as an R&R faculty member—my heart sings with and for them.
This poem is inspired by the many unique Kripalu Yoga teachers I have had the pleasure to know.
And how do I love thee?
I love thee for being willing to trust
Even in the midst of upheaval and discomfort.
For being brave enough to kindly address your own shadow
With an open heart.
Through easy, calm water, and the crests of great waves,
You have struggled and succeeded, persevered and thrived.
You have recovered, discovered, and fallen in love.
Aligned with your path, your truth,
You have forged the connection of your heart and soul.
And in this garden of hearts and souls, you seed the world
With your good intention, your own best attempts.
Through dedication to your practice and path,
And the bravery to challenge and change
Again and again,
You change the world.
© Kripalu Center for Yoga & Health. All rights reserved. To request permission to reprint, please e-mail editor@kripalu.org.
Susan Bernhardt is a 500-hour certified Kripalu Yoga teacher and program coordinator for the Kripalu School of Yoga and School of Integrative Yoga Therapy.
Full Bio and Programs