Yoga and the Year of the Selfie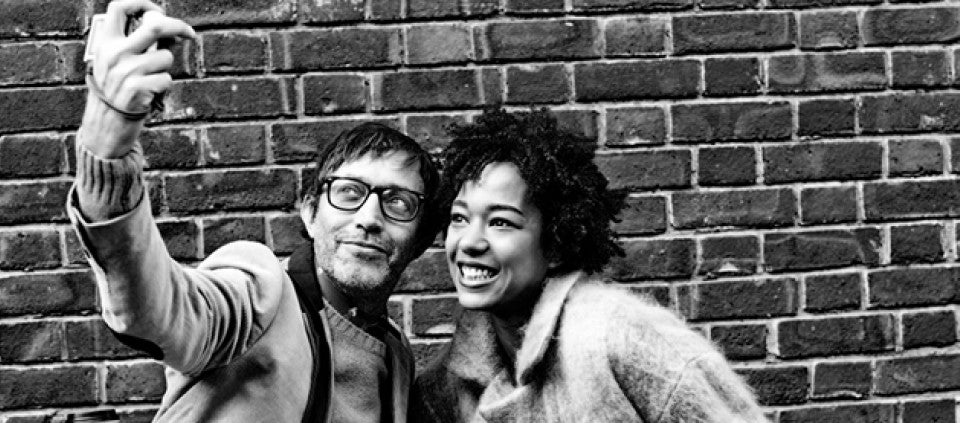 There was a lot of talk about President Barack Obama's selfie at a memorial for Nelson Mandela. That moment, now frozen in time, shows Obama, Denmark's prime minister Helle Thorning Schmidt, and her British counterpart, David Cameron, posing like three giddy teenagers while first lady Michelle Obama appeared to scowl off to the side.
The strong response to the photo reflects the nation's ambivalence about our collective obsession with taking pictures of ourselves in order to record every moment of our lives. What ever happened to being present?
The controversy comes just weeks after the Oxford English Dictionary named "selfie" word of the year, and begs the question: Are selfies superficial or are they empowering, perhaps even driven by nostalgia for the moment, as psychoanalyst Stephen Grosz claims?
The issue may not be whether these self-portraits and their distribution on social media are good or bad, but rather how people are using them.
"I was an accidental selfie addict," says Sadie Nardini, founder of Core Strength Vinyasa Yoga, who travels all over the world. She uses selfies as a way to connect with students and friends while she's on the road, which can be isolating.
"I am a fan, but it can get irritating, and I can get irritated with myself," says Sadie. "It can get really egomaniacal after a while, so they need to be used sparingly and wisely."
Writer and yoga teacher Jennifer Pastiloff agrees: "I think we need to pause more. I learned that myself when I started posting about my ectopic pregnancy." She realized that sometimes we need to exercise discernment and honor our experience. For some, that means showing restraint in what we share.
Selfies are also a way to literally show our face to the world, and can be perceived as powerful, and even empowering, for that reason, says Kripalu Yoga teacher Jennifer Reis. "It's like looking into the mirror and having a moment to self-reflect," she explains. "Where am I right now? Who am I right now? The visual is capturing not just an image but a mood and energy." If you look at it from a yogic perspective, she says, a selfie is a form of witness consciousness, which is at the center of Kripalu philosophy—the ability to closely observe yourself without reactivity or judgment.
Does this mean every moment should be captured and shared? Of course not. But perhaps, when infused with positive intention, at times we can view the upside of connection. While some claim selfies are a sign of the end of days, maybe they can reflect self-acceptance and a willingness to act boldly, or bring attention to an important cause. As we've seen through social media, sharing images can be a form of connection, empowerment, and social good.
In the end, it's about intention—and self-editing. Just because you take a photo doesn't mean you have to post it on Instagram or Twitter.
"Have dignity and self-respect in how you portray yourself to the world," Jennifer Pastiloff advises.
© Kripalu Center for Yoga & Health. All rights reserved. To request permission to reprint, please e-mail editor@kripalu.org.