Yoga Research: The Power of Possibility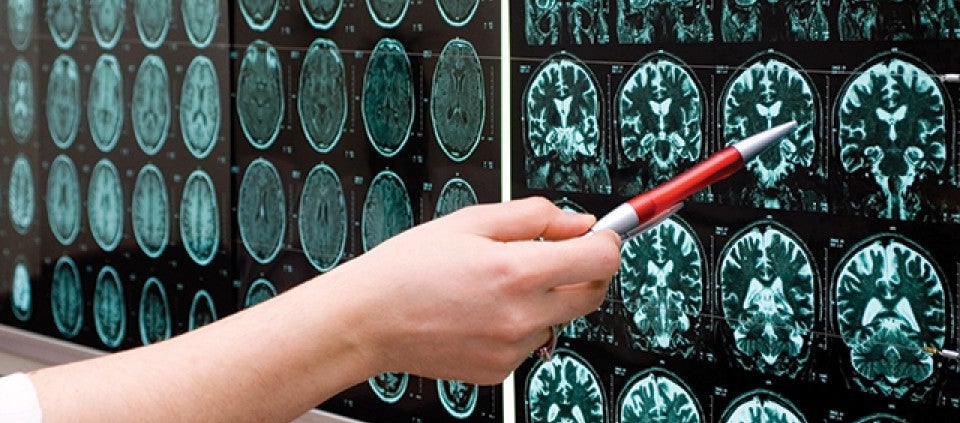 Kripalu's yoga research program began with a chance meeting. I was attending the opening dinner celebrating Harvard's new program in Asian Medicine and Healing, and had an opportunity to chat with Sat Bir S. Khalsa—a Harvard professor with a reputation as the nation's most influential yoga researcher. Sat Bir and I huddled in a corner while the activity swirled around us, and we began to fantasize about the kinds of yoga research we might accomplish together. That night, we talked primarily about studying the effects of yoga on optimal performing states, working with athletes and musicians and surgeons—even astronauts! I left the dinner completely lit up.
When I got back to Kripalu, I discussed the possibilities with our leadership. Everyone agreed: Kripalu must undertake a serious research program. Our mission statement at that time was: "To transform individuals and society through the practice of yoga." (Our current mission statement is "to empower people and communities to realize their full potential through the transformative wisdom and practice of yoga"—a similar mandate for intensive yoga research.) It was perfectly obvious to us that we could not accomplish this mission—could not, indeed, influence mainstream America in any significant way—without establishing concrete scientific data to support our work. Second, it was clear that Kripalu was (and is) the only yoga institution in the United States with the kind of robust infrastructure required for a serious scientific program. It began to feel more and more like our calling—our dharma.
Since then, Kripalu has developed partnerships with a world-class team of research faculty at prestigious universities—most of them at Harvard Medical School. J completed dozens of diverse studies of the effects and larger impact of yoga. (See below for a summary.) We have published many significant papers in professional journals nationwide.
In the process, we have learned how important it is for us to focus our work. "Winners focus, losers scatter," says Stephen Covey in The Seven Habits of Highly Effective People. It has become clear to our team that our work can most productively focus on two areas: education and health care. These are the two most important systems that permeate our society, and both of these systems are currently in severe crisis. We believe that we can have the biggest impact on our global community by studying yoga's effects in these two domains.
And yet we've already made significant headway in our quest to understand and document the effects and mechanisms of yoga. By far the most impressive constant in our studies is the finding that yoga reliably reduces stress, anxiety, and emotional reactivity. We have seen this in virtually every study: We saw the reduction of anxiety in musicians, the reduction of anger in high school students, and the reduction of stress in police cadets and in our PTSD studies. In addition, we've had some early indications that yoga practice systematically develops the classic five factors of mindfulness. Ultimately, these changes lead to improvements in overall mood and well-being, as shown in most of our populations, and in the measure of flow (a profoundly unitive experience) in musicians.
I am convinced that the yoga research program that we have undertaken at Kripalu will change individual lives, families, organizations, communities, and, eventually, the world. We know, based on nine years of research, that our work makes a difference in helping individuals and institutions to self-regulate and increase thriving. "Never doubt that a small but committed group of people can change the world," exhorted the great anthropologist Margaret Mead. "Indeed, there is nothing else that can change the world."
Below is a sampling of studies conducted by Kripalu.
Yoga and Musicians
Young musicians in the Tanglewood summer music program who engaged in regular yoga practice scored lower than a control group on levels of performance anxiety, and reported increased flow states (states of energized focus and full involvement).
Yoga in the Schools
In an ongoing study that has included more than 700 high school students, participants who practiced yoga as part of their physical-education curriculum showed a decrease in tension, anxiety, and negative affect as opposed to similar control groups.
Yoga and the Brain
Using the latest MRI technology, this study, led by Kripalu partner Sara Lazar of Harvard Medical School, shows that yoga may slow the normal decline of brain function. A group of 40- to 60-year-olds with a regular yoga practice showed a smaller decline in fluid intelligence and brain functioning than a matched group of those who didn't practice.
Yoga for Frontline Providers
In conjunction with psychological, medical, and social-service professionals, this study measured the impact of yoga on caregivers in high-stress situations, focusing on factors such as empathy, resilience, and quality of care.
Yoga and PTSD
In a groundbreaking study of yoga and PTSD supported by the Department of Defense, active duty and veteran military personnel attended two Kripalu Yoga classes each week for 10 weeks and practiced at home every day for 15 minutes. Primary goals were to reduce PTSD severity and symptoms and decrease nervous system arousal.
Yoga and Police
Thirty-nine police cadets in a training program in Springfield, Massachusetts, participated in a six-week yoga program and showed a reduction in perceived stress.
Yoga and College Students
Students ages 18–25 who participated in a six-month residential yoga-based educational program showed increases in mindfulness and compassion linked to their sense of overall well-being, as opposed to demographically matched controls.
Yoga for Weight Loss
Preliminary results of a three-year pilot study measuring the effects of regular yoga practice on weight loss show improvements in their sense of well-being, healthy behaviors such as diet and exercise, and overall weight loss.
© Kripalu Center for Yoga & Health. All rights reserved. To request permission to reprint, please e-mail editor@kripalu.org.
Stephen Cope, MSW, Kripalu's Scholar Emeritus, is the best-selling author of Soul Friends: The Transforming Power of Deep Human Connection.
Full Bio and Programs