On Campus Program
RISE Facilitator Training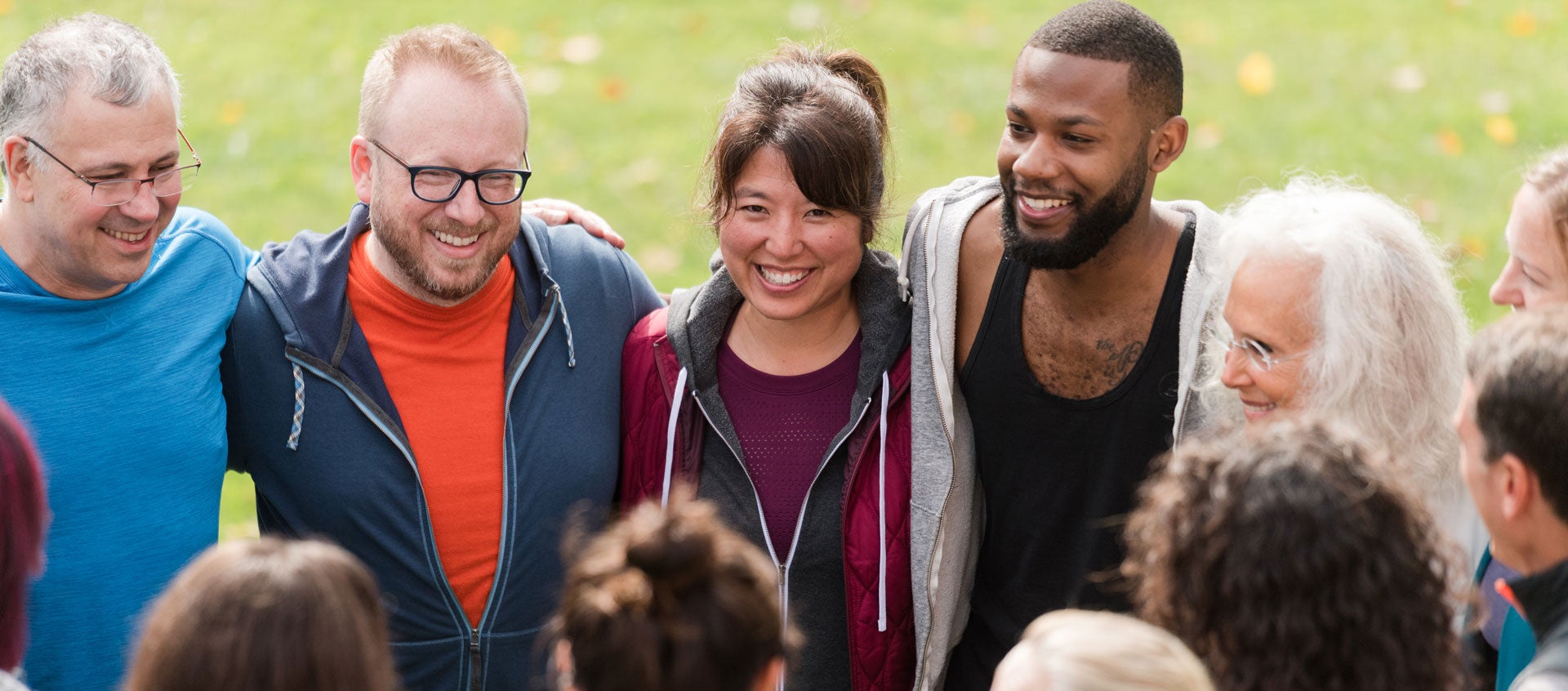 About the Training
Today, the reality of an ongoing pandemic requires us to face an unprecedented level of stress and anxiety. The good news is: there are plenty of strategies from within the toolbox of yoga-based mindfulness practice that can help us show up to work and life in a way that is calm, clear, and connected.
RISE™, Kripalu's evidence-based resilience training, has been shared with more than 10,000 people worldwide. This training has been created in direct response to requests from RISE alumni who want to use these tools to support their communities. Designed exclusively for our RISE graduates, the RISE Facilitator Training has been created on the skills cultivated in RISE and gives participants the expertise to teach and scale yoga and mindfulness-based resilience practices proven to support mental health.
Who It's For
The training is specifically geared toward yoga and mindfulness teachers, coaches, professionals, and anyone whose role in their community equips them to deliver these vital work-life balance skills to those who need them most. Completion of a RISE program is a prerequisite for this training. See a list of upcoming RISE trainings.
Learn How To
Deliver the RISE program in alignment with its best practices and research-based methodologies.
Grow your group facilitation skills.
Sustain and deepen engagement in well-being programs and culture shift initiatives in your community.
Expertly understand the RISE model for resilience.
Expand your personal yoga and meditation practices.
Integrate support materials into program design, delivery, and communication.
Note The 6-week online or 3-day onsite RISE program is a prerequisite for acceptance into the RISE Facilitator Training—a seven-day on campus retreat culminating in a practice teach wherein students will be evaluated and certified as a RISE Facilitator.
Note In the future, if Kripalu makes substantial updates to the RISE curriculum, RISE Facilitators may be expected to take a refresher course at an additional expense.
---
SCHOLARSHIPS AVAILABLE Thanks to the generosity of our donors, we are proud to offer partial scholarships for select Kripalu School trainings. More information about the scholarship application process will be provided after acceptance into the training. Please email kripaluschools@kripalu.org with any questions.
---
Program at a Glance
Program Theme
All Health, Fitness, and Wellness
---
Presenter(s)
Sam Chase, MFA, E-RYT, author of Yoga and the Pursuit of Happiness, holds certificates in yoga and positive psychology from Kripalu and a master's degree from Harvard.
Full Bio and Programs
Janna Delgado, E-RYT 1000, Kripalu faculty member and curriculum developer for the Kripalu Yoga in the Schools program, is a facilitator and trainer for RISE™, an evidence-based program in conscious leadership.
Full Bio and Programs