Online Program
Teaching Adaptive Yoga
300-Hour Kripalu Yoga Teacher Training Module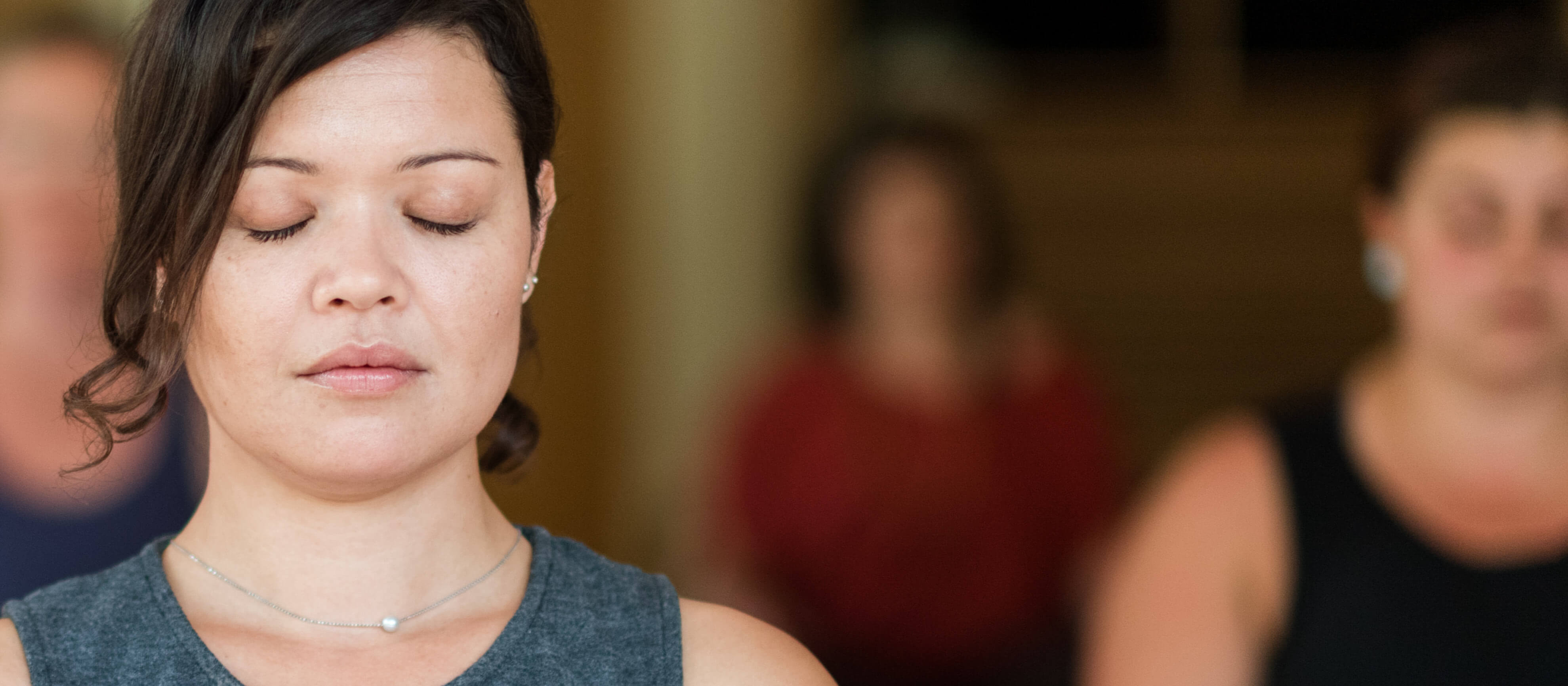 BROADEN YOUR SKILLS
Yoga has so much to offer those with unique needs. Learn how to make your classes more inclusive and safer for all types of students. Develop valuable skills for working one-on-one and to meet the needs of individuals in a group setting.
In this module you will learn
How to sharpen your observation skills to help recognize specific needs of students
The biomechanics of the spine and major joints
The science behind trauma and tools to work with trauma sensitive individuals
Ayurvedic lifestyle tools to help you and your students remain calm, clear, and connected
Principles for teaching various populations including pregnant women, the elderly, and those with chronic pain and health conditions
Advanced skills for working with private clients
Prerequisites Any 200-Hour Yoga Alliance Registered Yoga Teacher Training.
Note This module was formerly called Instructing Yoga for Special Populations.
Learn more about the 300-Hour Kripalu Yoga Teacher Training.
---
View the Schedule
This program meets in live lectures via Zoom. Download the schedule.
---
Program at a Glance
Yoga Experience
Min 1 year
Program Theme
Professional Training
---
Presenter(s)
Sudha Carolyn Lundeen, RN, E-RYT 1000, Kripalu Legacy Faculty, works with clients privately and leads workshops internationally. Her Kripalu Gentle Yoga DVD has won three prestigious awards.
Full Bio and Programs
Janna Delgado, E-RYT 1000, Kripalu faculty member and curriculum developer for the Kripalu Yoga in the Schools program, is a facilitator and trainer for RISE™, an evidence-based program in conscious leadership.
Full Bio and Programs
Sam Chase, MFA, E-RYT, author of Yoga and the Pursuit of Happiness, holds certificates in yoga and positive psychology from Kripalu and a master's degree from Harvard.
Full Bio and Programs