On Campus Program
Voice in Motion
A Whole Body Quest to Authentic Expression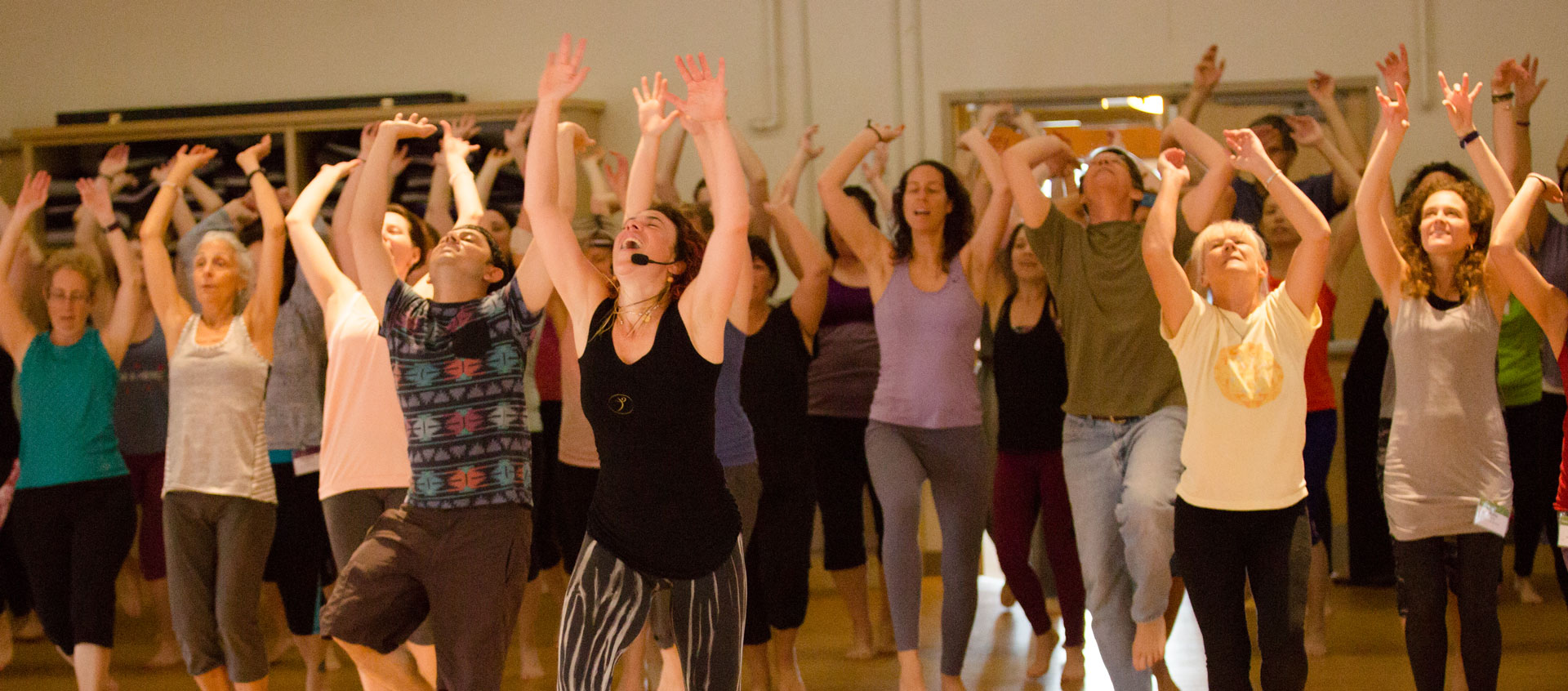 MOVE YOUR WHOLE BODY INSTRUMENT
Join creative movement alchemist Toni Bergins and musicians and vocal magicians The Brothers Koren and embark on a creative and courageous quest to truly belong to your whole body instrument with full freedom and self-ownership. Learn how singing and movement are radical acts of self-expression, and how you are in your fullest power when you are present and connected to yourself.
Using the JourneyDance™ process—and in a sacred community to infuse the system with deep connection, funky playfulness, and powerful freedom—reclaim your power as you:
Become embodied and present to yourself on a sensory level.
Move, dance, shake, pulse, and express.
Experience the immeasurable vitality and joy of intentional vocalization.
Bravely find your voice, share song, and be heard.
Move to improvised music made by The Brothers Koren.
Create amazing music on the spot.
Celebrate around a ceremonial fire.
Come home to yourself—the you that is an incomparable, unmistakable, fascinating, and wholly distinct voice and infinite being.
---
Included in Your Stay
| | | |
| --- | --- | --- |
| Daily Yoga Classes | 3 All-Natural Meals | Access to the Kripalu Grounds |
---
Program at a Glance
Yoga Experience
All levels
Program Theme
Dance and Movement
---
Presenter(s)
Toni Bergins, MEd, artistic alchemist and founder of JourneyDance™, has helped thousands of people find emotional well-being through transformational dance.
Full Bio and Programs
Thorald Koren is a voice and behavioral coach, multi-instrumentalist, member of the brother duo Fransansisco, and part of the writer/producer team Bråves.
Full Bio and Programs
Isaac Koren is an artist committed to serving transformation through creative expression.
Full Bio and Programs