Online Program
Yoga Nidra for Deep Rest and Better Sleep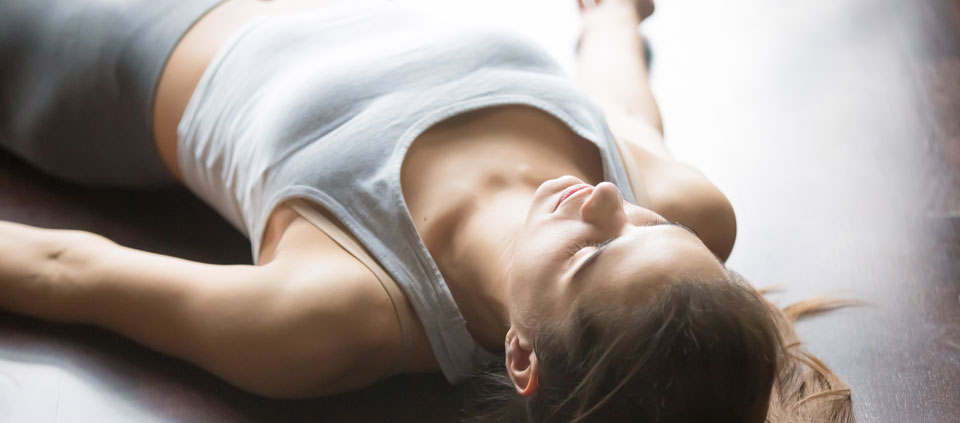 DISCOVER PEACE AND SERENITY
Join Kripalu faculty Jennifer Reis for this live online series entirely focused on finding deep rest and improving your sleep. Grounded in the wisdom of yoga with proven evidence-based research and adapted for modern life, Jennifer's yoga nidra guided meditation requires nothing but to lie down and listen—allowing you to experience a natural shift into parasympathetic relaxation mode.
Over the course of four weeks, Jennifer will guide you through gentle movement, self-massage techniques, learning new tools, and extended Divine Sleep® Yoga Nidra. You will:
Reduce mental, physical, and emotional stress.
Cultivate a greater sense of inner freedom and restoration.
Tap into new sources of energy.
This program is for anyone who wants to feel rested and renewed and discover a deeper sense of peace and serenity.
Note CE credits Yoga Alliance (YACEP) from provider Jennifer Reis. You will have access to the video recording(s) for 30 days after the program ends. All recordings will be available within 72 hours of the end of each session.
---
Preview the Schedule
Week 1 Connect mindfully with your five levels of being
Learn how Divine Sleep® Yoga Nidra connects you with your five koshic levels of being—physical, energetic, mental-emotional, witness, and bliss levels—and understand how this helps you rest and sleep better.
Week 2 The vagus nerve as your highway to peace and sleep
Understand how stimulating the vagus nerve improves health and wellness and learn breathing techniques for deep peace and insomnia.
Week 3 Mantras for serenity and sleep
Learn how to fall asleep—or fall back to sleep—more quickly and effectively with mudra hand-postures, affirmations, and yoga nidra.
Week 4 Energy points for serenity and improved sleep
Learn how stimulating energy channels and energy points in the body can soothe and balance the body, and promote peace and restful sleep.
---
Program at a Glance
Yoga Experience
All levels
Program Theme
Restorative Yoga
---
Presenter(s)
Jennifer Reis, C-IAYT, E-RYT 500, LMT, creator of Five Element Yoga® and Divine Sleep® Yoga Nidra, is a faculty member for the Kripalu Schools of Yoga and Integrative Yoga Therapy.
Full Bio and Programs