Ayurveda for Anytime: Get More Ojas in Your Life!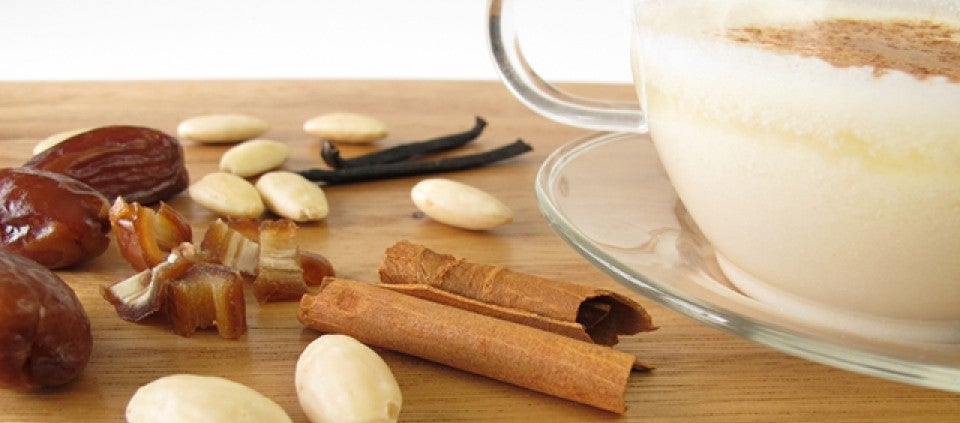 According to Ayurvedic philosophy, ojas is the life-sustaining vitality that promotes immunity in the body. Ojas can keep you healthy during flu season and prevent depletion during a stretch of overtime at work. It takes a long time to build this nourishing substance, but, in our fast-paced, overscheduled, and under-rested lives, it can get spent quickly. Here are a few ideas for building more ojas.
Keep good company. Positive people will be uplifting and nourish your soul.
Eat cooked foods. Raw foods are dry, light, rough and express as dry, light, and rough in the body.
Take rest. Bypass your typical vigorous vinyasa and try a restorative yoga class.
Hug someone—really hug them, for one to two minutes.
Go to bed by 10:00 pm and wake at sunrise. The hours between 10:00 pm and 2:00 am provide the most restorative sleep.
Avoid coffee and alcohol.
Try this nourishing recipe:
Ojas Milk for One
1 cup raw whole organic milk or almond milk
10 almonds, soaked overnight, peeled and chopped
2 whole dates, chopped
1/4 teaspoon powdered ginger
1/4 teaspoon powdered cinnamon
1/4 teaspoon powdered cardamom
1/4 teaspoon poppy seeds
Pinch of saffron
Place all ingredients (except saffron) in a saucepan. Bring to a low boil. If you like, use a standing blender or immersion blender to blend the mixture to a creamy consistency. Pour in a mug and add a pinch of saffron. Enjoy!
© Kripalu Center for Yoga & Health. All rights reserved. To request permission to reprint, please e-mail editor@kripalu.org.
Erin Casperson, Lead Kripalu Faculty and Director of the Kripalu School of Ayurveda, is passionate about sharing how the ancient practices of Ayurveda can be applied to modern-day living.
Full Bio and Programs