The Benefits of a Family Retreat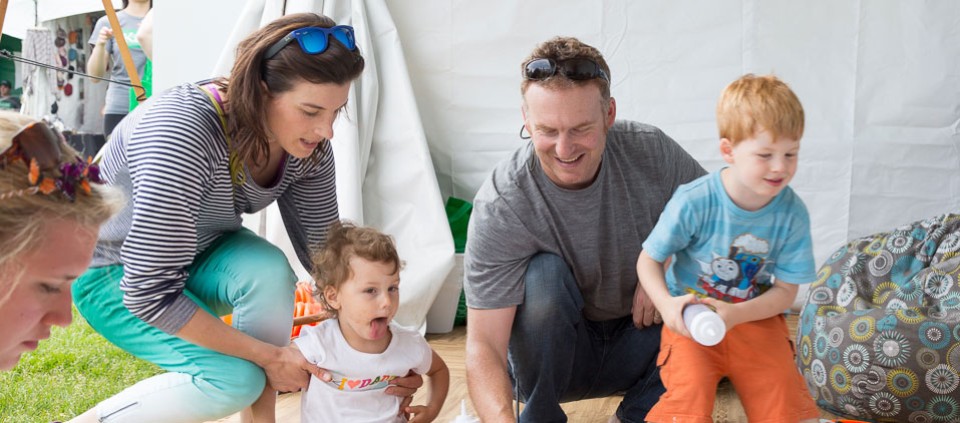 As a single parent, I struggle to find vacation options that will give me a much-needed break but also provide fun and engaging experiences for my 7-year-old twins. I love yoga and travel, and pre-kids, I had the resources and freedom to explore new destinations, different types of travel, and retreats. Now, with two little ones in tow, I need to choose an adventure that satisfies all of us.
Many of my past solo trips included visits to Kripalu. Kripalu offered me relaxation, amazing food, time to discover more about myself, a reconnection to nature, learning, and an element of play (if you have been in a Kripalu YogaDance class, you know what I mean!). Every time I arrived at Kripalu, it felt like coming home and a new adventure all in the same breath—the best of both worlds: personal R&R plus family adventure, fun, and quality bonding time.
Kripalu faculty member Nina Henrikson has developed and delivered award-winning youth enrichment programs for more than 10 years. She's especially excited about engaging children to explore connection with self, nature, and community. "I find parents and children thrive when learning and self-expression is inspired through play, and Kripalu offers a canvas to offer curriculum that supports this," says Nina.
Family retreats at Kripalu offer activities like nature walks, yoga, family dances, campfire nights, and cooking classes for parents and children. Time outdoors for kids is especially appealing to me since my son suffers from anxiety. Micah Mortali, Director of Outdoor Education and Programming at Kripalu and Founder of the Kripalu School of Mindful Outdoor Leadership, says that time in nature has been shown to reduce stress, boost immune function, and improve sleep and mood.
"For children, being close to green spaces improves resilience and buffers against mental illness," he says. "When children are given time and space for free play in nature, they can build sense awareness and experiment with healthy risk-taking and decision-making. Plus, strong bonds with nature in childhood are one of the key factors in cultivating the planetary stewards of the future."
Yoga has been a part of my life for years and has a big influence on how I parent. The practice for me is not so much about the physical but how I show up in the world, and how I teach my children to do so as well. I want them to be compassionate, kind, curious, mindful, honest, confident, humble, resilient, creative, and respectful of themselves, others, and nature. I'm so glad I have Kripalu as a resource for both me and my kids.
Liza Bertini, E-RYT 500, a personal development coach, yoga and mindfulness educator, and leadership trainer, is the Former Dean of the Kripalu School of Yoga.
Full Bio and Programs