Everyday Ayurveda for Summer: Neem to Prevent and Treat Bug Bites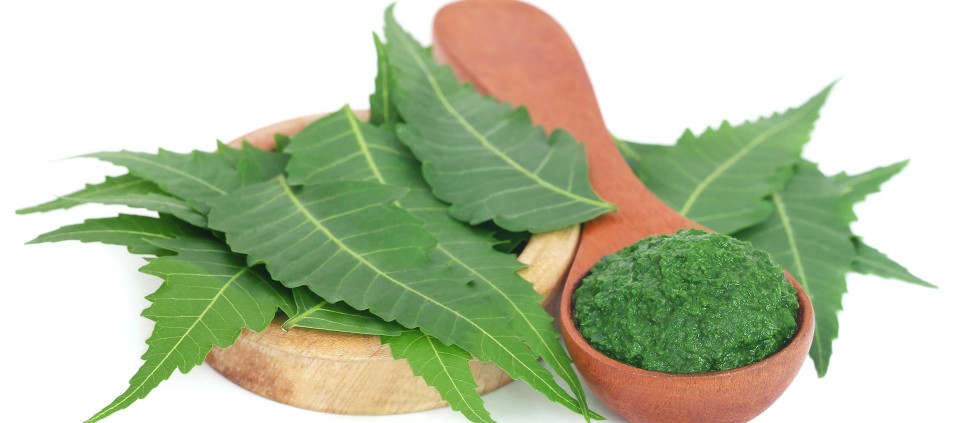 Summer is finally upon us. With all that warmth and sunshine come the mosquitos and black flies. Last weekend, I spent some time cuddling with baby goats and came home riddled with bug bites. Luckily, I had some neem to rescue me from all the itching.
Neem, or azadirachta indica, is a tree native to India. Its leaves are highly medicinal and have many healing benefits. Neem has antiviral, antibacterial, anti-inflammatory, and antioxidant properties, and thus can be used to help with dandruff, gum disease, eczema, diabetes, fever, skin ulcers, appetite … the list goes on.
Due to its bitter nature, the leaves—whether dried and in powder form or pressed into an oil—can be used as an insect repellent. You can even spray it on your garden to keep the aphids away.
To use as a repellent, rub neem oil onto exposed skin to prevent being an all-you-can-eat buffet for the mosquitos. You can also combine neem oil with equal parts tea tree oil.
Neem can also be used topically on bug bites. Here's how to prepare and apply it:
Combine neem powder (Banyan Botanicals is a great resource) with a small amount of water.
Blend to make a paste.
Apply the paste to bites.
Leave on the skin for 10–20 minutes.
Rinse off and enjoy an itch-free evening!
Get more Ayurvedic tips for summer.
Lauren Gernady is Academic Coordinator for the Kripalu School of Ayurveda.
Lauren Gernady is an Ayurvedic Health Counselor, a 500-hour Ayurvedic Yoga Teacher, a graduate of the Kripalu School of Ayurvedic (KSA), and a former intern and Academic Coordinator of KSA.
Full Bio and Programs