Finding Sanctuary in Kripalu Yoga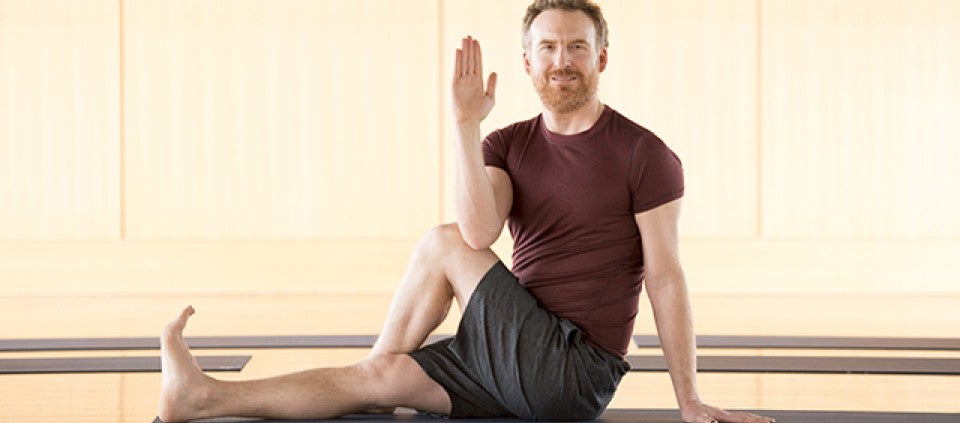 It was the darkest time of my life. I was a 26-year-old therapeutic wilderness counselor for at-risk youth, living in the rugged mountains of North Carolina with a group of 10 boys, ages 11 to 17. The winter had been cold, our shelters weren't insulated, and the group dynamics were dysfunctional, to say the least. I spent countless nights helping the boys finish their homework by the light of a kerosene lantern, breaking up fights, processing trauma, and keeping the woodstoves stoked. After a year and a half, I was exhausted, feeling lost, and awakening to the realization that my soul was calling for something I wasn't finding on the mountain.
Having had done yoga in college, where I was a religious studies major with a strong inclination for the mystical and spiritual traditions, I began to look for a yoga class in nearby Asheville. Looking through the paper one day, I saw a small ad that read, "Kripalu Yoga Sanctuary. Classes by donation." I was broke—"by donation" was in my price range.
The class was on the second floor of a two-story brick building downtown. I climbed a steep, creaky staircase, and walked into a room with brown shag carpet. A small man with long hair and a goatee introduced himself as the teacher and welcomed me into the space. The class included a few college-age students, several in middle age, and a man who looked like a carpenter. He was stretching on his mat, wearing a pair of Carhartt's that were just a little too tight for yoga. I learned later that he was a regular, and he always wore his work duds to class.
I found a space and got settled. The teacher began the class by going around the room and asking each person how they were doing today. Everyone shared a little something personal. It was nice. Then we were led into a centering and pranayama.
As I closed my eyes and began to follow the teacher's instructions, I felt something give way in my heart. The pain of my time in the woods began to rise, tears started to flow, and I could feel a warm energy moving through me. It felt so good, and I felt so safe. We were led through a series of postures that opened my body. I was breathing, I was feeling. All the tightness and tension was starting to melt away.
When I opened my eyes after Savasana, the sun had set and the full moon was shining brightly through the window. The room was bathed in moonlight. I could feel dried tears on my face, and I felt refreshed. After class, people came up to me and offered me hugs. I didn't know any of them, and yet I felt completely seen and safe.
I remember wondering, Where am I? What is Kripalu Yoga? I kept coming back to those classes. Kripalu Yoga felt like coming home. These days, in my role as Director of the Kripalu Schools, I hear similar stories from so many people. My personal mission is to nurture the flame, tell the stories, and do all I can to keep the light of this living and evolving tradition burning strong and bright.
Micah Mortali is lead Kripalu faculty, the Founder of the Kripalu School of Mindful Outdoor Leadership and author of Rewilding.
Full Bio and Programs