Finding Your Edge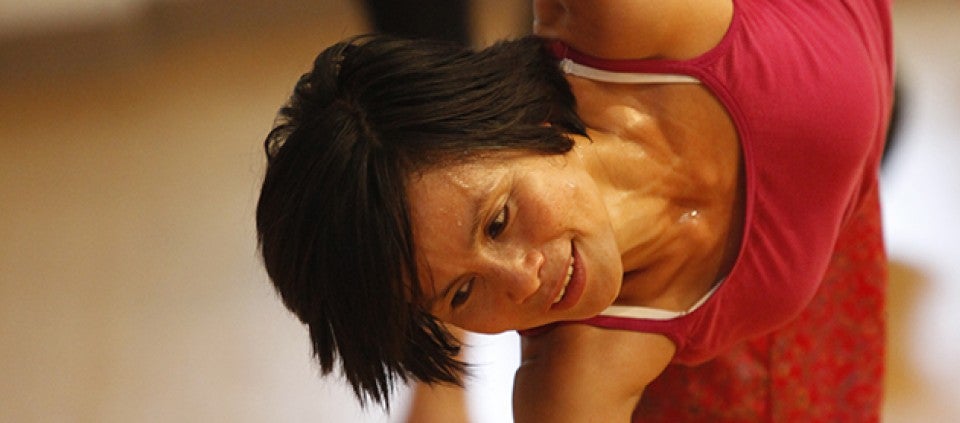 With the current buzz around yoga injuries, it's a good time to revisit the concept of the edge, a core component of Kripalu Yoga. The edge is that precise place in a posture where the body finds its optimal stretch and the mind is fully present. Pushing too far brings strain to the body and tension to the mind, whereas backing off too much breeds physical dullness and mental boredom. The idea is to move beyond your comfort zone and challenge yourself in a healthy way. Finding that sweet spot—not too tense and not too relaxed—can be elusive yet oh-so-gratifying. Unfortunately, it's not uncommon for yogis to habitually move beyond their edge (Type As, I'm talking to you!), putting themselves at risk of injury. This is where the concept of willful surrender comes into play.
Though it sounds like an oxymoron, willful surrender simply means setting an intention to accept where you are. In his book Kripalu Yoga: A Guide to Practice On and Off the Mat, Shobhan Richard Faulds writes, "Resist the tendency to endure the posture and instead explore and embrace what occurs when you relax and breathe while holding." Rather than putting yourself at risk by muscling your way through a challenging pose, try sustaining a rhythmic breath, delving inward, and attuning to sensation. By staying present, the body becomes more receptive and the mind more focused.
Ask yourself, "Does this feel right? Do I need to make an adjustment?" Then be willing to listen to and accept the prompts of your body and respond appropriately. If pain is present then, by all means, back off to find your appropriate edge to avoid a potential injury. Rest assured, though, this process still allows you to increase strength and flexibility. Ultimately, self-acceptance, rather than sheer determination, opens the door to evolving your practice in a safe and successful way.
© Kripalu Center for Yoga & Health. All rights reserved. To request permission to reprint, please e-mail editor@kripalu.org.