Gregg Day Makes Yoga All About Community, and Vice Versa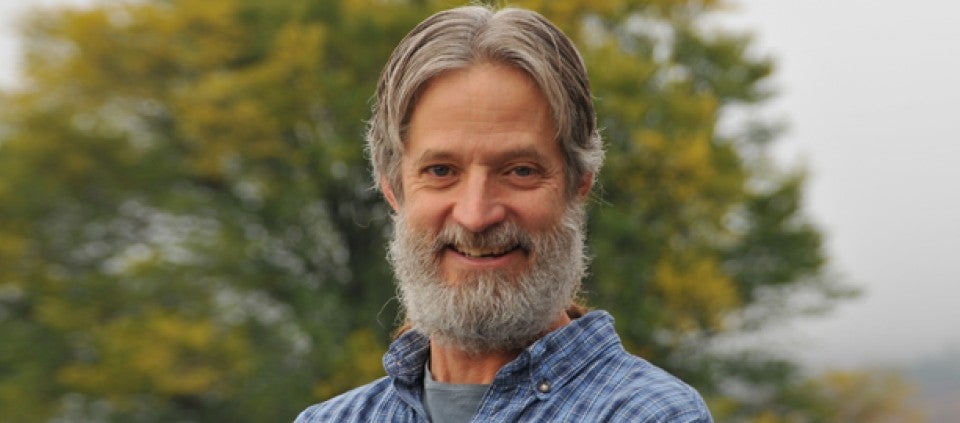 For Kripalu Yoga teacher Gregg Day, community involvement is a big deal. "It makes sense to me to be well connected to where you are," he says. "I'm always looking for the opportunity to do something local—wherever that may be." And for Gregg, "local" is in the heart of the Berkshires. Though he spends his days as an attorney, he has devoted much of his free time to bringing yoga into the lives of people who might not experience it otherwise.
"If you just look, you will find a need," says Gregg, who completed his 200-hour Kripalu Yoga Teacher Training in 2006. He has found and fulfilled that need by implementing ongoing yoga classes at two local facilities for underserved people.
One of these is Redfield House, a supportive living environment in Pittsfield, Massachusetts, whose goal is to help young single parents obtain the skills they need to live independently. When Redfield House administrators contacted the Kripalu Yoga Teachers Association in 2008 with a desire to bring yoga to their facility, Gregg initially volunteered as a teacher and then launched a search for another teacher and for ongoing funding. Three years later, the class is still running. Gregg's goal was to ensure that the class would continue indefinitely, and he has successfully created a sustainable funding program.
From 2005 to 2010, Gregg taught at Berkshire County Jail and House of Corrections, also in Pittsfield. Originally he came to teach meditation classes, but he immediately recognized the need to switch from meditation to yoga. "Seated meditation was not happening," Gregg says. "The new guys are so tight and stiff … nothing's moving. Invariably, they have no hip flexibility and can't sit for any length of time." Gregg found that a yoga practice brought the men more comfortably into their bodies.
"These populations are receiving therapy in some form already, and yoga will enhance that therapy," says Gregg. "As yoga teachers, we absolutely have tools that can help these people." Yoga, he believes, is a complementary therapy to the types of support and treatment these groups are receiving already. "The results are so wonderful, the impact so amazing. … You see a change in the students so quickly," Gregg says. Positive feedback from his students, as well as those who work with them every day, reinforced the importance of bringing yoga into these communities—and offered him a sense of confidence as a yoga teacher. A new teacher fresh out of training can't rely on an immediate, paying studio job—volunteering to teach yoga, Gregg believes, is the perfect alternative. "It is worth doing for free just to gain the confidence and experience," he says. The weekly classes that Gregg helped establish are now being taught by a revolving roster of five Kripalu Yoga teachers.
Gregg has recently completed his 500-hour Kripalu Yoga teacher certification, as well as 500 hours of training in Pranakriya Yoga, and he remains committed to creating yoga start-up programs for underserved populations. "Many places don't know how yoga will help them," he says. "We can show them that what we've got will help these people."
© Kripalu Center for Yoga & Health. All rights reserved. To request permission to reprint, please e-mail editor@kripalu.org.