Grief and Healing in the Wake of the Storm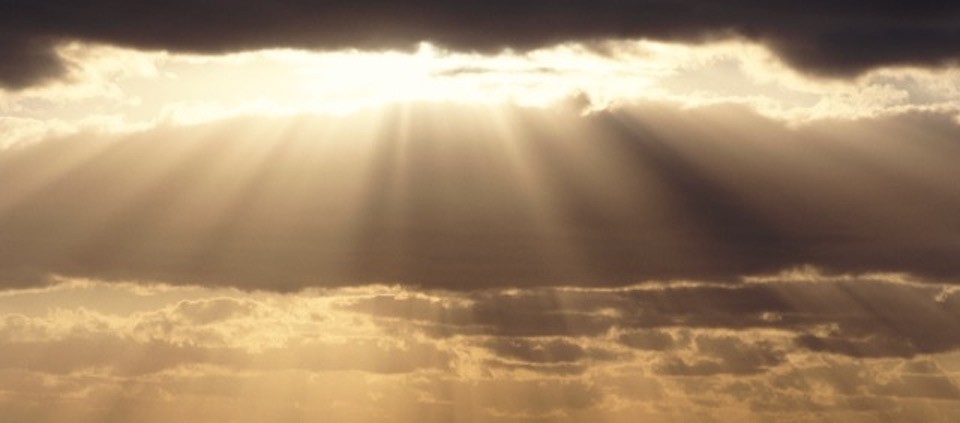 David Kessler knows firsthand what it's like to lose your home and all the memories it holds. He was 9 years old when Hurricane Camille destroyed his family's house on the Gulf of Mexico. He remembers sorting through their wet, ruined possessions, looking for something, anything, that was salvageable. So it isn't a stretch for him to understand what the residents of Houston, Texas, are feeling as they start on the long road to recovery after Hurricane Harvey tore through the city late last month.
David, who is a frequent Kripalu presenter, saw the devastation up close last week, when he was in Texas working with staff at the Houston location of the hospice organization Compassus. His focus there was on the caregivers—who were continuing to care tirelessly for patients while dealing with the loss of their own homes or the displacement of family members. In the photo below, he's accompanying a nurse as she returns to her flooded house for the first time after the storm, not knowing what she'll find.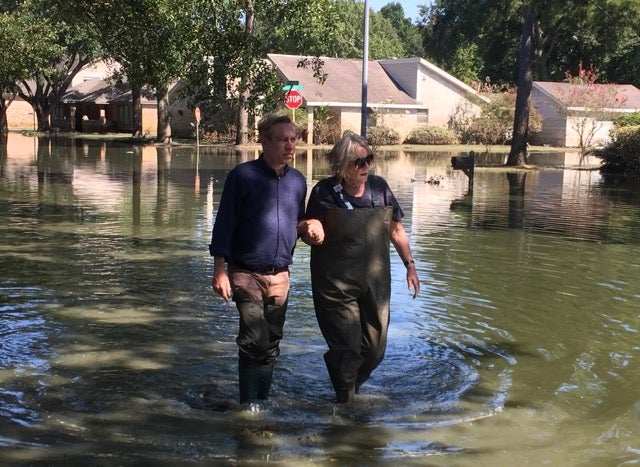 "Many of them had experienced horrible loss, but when I asked them how they were, their response was, 'I'm fine,'" David recalled. "They're trying to be normal in a world that's not normal right now. I had to explain to them that, after you've dealt with a huge trauma and you're finally safe, that's usually when the feelings start to come up. When I said that, it was as if I'd opened a fire hose. They were able to begin sharing what they'd been through and what they were feeling. As caregivers, we're taught that we shouldn't be affected, and yet we are."
David is a well-known expert on healing and loss. He lectures throughout the United States, Australia, and the United Kingdom, teaching therapists how to help their clients after a breakup, betrayal, divorce, and other losses. And he says that the grief we experience in the wake of a natural disaster is not so very different from what we undergo after the loss of a loved one or a relationship. When we lose a beloved home, meaningful mementos ("transitional objects" that link us to our past, as David explains), and our sense of safety and security, there is mourning and healing to be done.
"Just like any grief, we often minimize it," David says. "We think we're doing okay, it's not as bad as it seems, we can get through this. We don't take the time to stop and say 'ouch' and talk about the hurt. That's what we need to do to begin to lay the framework for healing, no matter what we've lost. Part of my work is witnessing people's pain and creating a safe space in which they can feel their pain." When people tell him that they're not going to cry, that they don't want to break down, he reminds them their tears are "a sign that you're human, a sign that you care."
In Houston, David spoke with a woman who had taken in her brother, her brother's wife, and their four dogs after their home was flooded. Another Compassus staff member told him how she had snuck past the safety crews who wanted to keep residents out of their ravaged neighborhood in order to get home and rescue her pets. And he recalled a "magical moment" in the midst of devastation: "All these people were picking through their things one by one, trying to find anything valuable in their decimated houses, and all of a sudden I see a man with 10 pizza boxes, giving them out to people. He didn't even live in the neighborhood—he had just decided he wanted to do something. It was so inspiring, and a reminder that we can all look around and see who's hurting in our world and what we can do to help."
After returning home to Los Angeles, David plans to spend time in the coming week with the staff of the publishing company Hay House in Carlsbad, California, as they mourn their recent loss. Founder and author Louise Hay, renowned and renovated in the world of spiritual and self-help publishing, passed away on August 30, at age 90. She and David coauthored the best-selling book You Can Heal Your Heart: Finding Peace After a Breakup, Divorce, or Death in 2014. David created this video honoring Louise's life and legacy.
To heal our hearts, David says, we need to allow our feelings to surface and give them time, even when society tells us that we should have moved on already. "Grief doesn't necessarily need a lot of time, but it needs dedicated time," he says. "If we're constantly pushing it away, we're not dealing with it. I tell people that it's okay to cry in the shower every morning, or to take a moment at work to go in the bathroom and be still with yourself. One of the things I've learned over the years is that too feel too much is dangerous, and to feel too little is tragic. Our work is to be in the in-between place."
Find out about upcoming programs with David Kessler at Kripalu.
© Kripalu Center for Yoga & Health. All rights reserved. To request permission to reprint, please e-mail editor@kripalu.org.