Guest Recipe: Vegetable Curry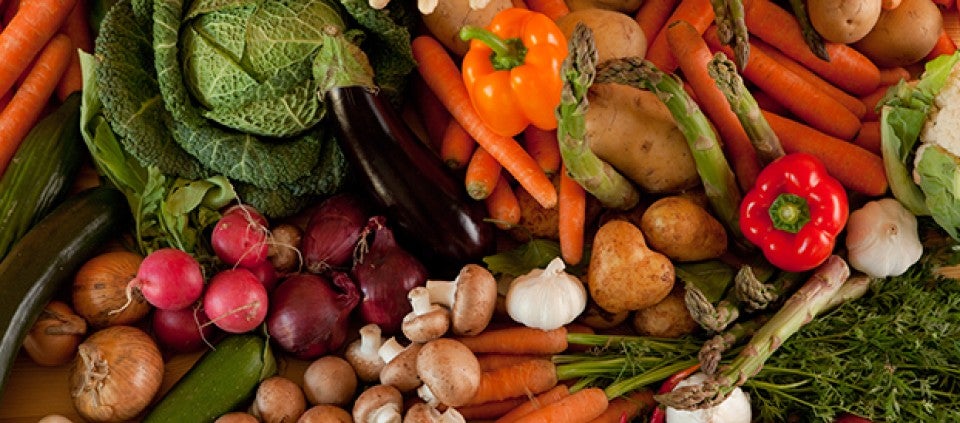 This recipe comes from David Hirsch, who has been involved with the famed Moosewood Restaurant in Ithaca, New York, since 1976. An avid gardener as well as a cook, David is the author of Moosewood Restaurant Kitchen Garden and coauthor of 12 Moosewood Collective cookbooks.
This recipe is a medley of late-summer vegetables, including corn, which gives the curry a pleasant sweetness. The bright array of colors looks great served on golden rice (use saffron or turmeric, or a little of both to get the color).
The vegetables should be just tender, not mushy, and the spinach bright green, so the magic in making this fresh and delicious curry exceptional is in how you cut and cook the vegetables. We give you very specific prepping directions. But the exact amounts aren't so critical, so use that whole zucchini, even if the cup measure is more or less than listed. And, by the way, this curry is good the next day, too—mellow rather than bright.
Serves 4 to 6.
Yield: 8 or 9 cups
Time: 50 minutes
1 large onion (2 to 3 cups sliced)
2 garlic cloves, minced
1 tablespoon grated peeled ginger root
1 teaspoon salt
2 tablespoons vegetable oil
2 teaspoons ground cumin seeds
2 teaspoons ground coriander seeds
1 teaspoon ground cinnamon
1 teaspoon ground turmeric
1/2 teaspoon ground fennel seeds
1/2 teaspoon ground cardamom
1/4 teaspoon cayenne or 1 fresh hot pepper, minced
1 cup sliced carrots
3 cups sliced zucchini or summer squash
1 red bell pepper
2 cups chopped fresh tomatoes
1½ cups corn kernels
4 cups chopped fresh baby spinach (about 8 ounces)
1/4 cup chopped fresh cilantro
Cooked rice
Plain yogurt
Currants
Toasted cashews
Before you begin to cook, slice the onions, mince the garlic, grate the ginger, measure out the spices, and cut the carrots. Then you can start to cook and prep as you go, and you'll stay ahead of it—even if you have to pick through the spinach! To prep the onion, slice in half end to end and then cut into half-inch thick slices. Cut the carrots into quarter-inch-thick rounds, half-rounds, or quarters, depending on the diameter of the carrots. Same with the zucchini. Chop the bell pepper into roughly one-inch pieces. And start the rice now, too.
In a large covered skillet or soup pot on low heat, cook the onions, garlic, ginger, and salt in the oil, for five minutes. Turn the heat up to medium, add the spices, and stir for a minute or two. Add the carrots and 1½ cups of water and bring to a simmer. Cover and simmer gently for three or four minutes. Add the bell peppers and zucchini, stir well, cover, and cook for about five minutes, stirring frequently. Stir in the tomatoes, cover, and cook. When the tomatoes have begun to release liquid, stir in the corn and cook, covered, for five minutes. Add the spinach and cilantro and stir until the spinach has wilted but is still bright green. Serve right away on rice, topped with yogurt, currants, and cashews.
From Moosewood Restaurant Favorites, 2013, St. Martin's Press, ©Moosewood Inc.