How to Thrive During the Most Wonderful Time of the Year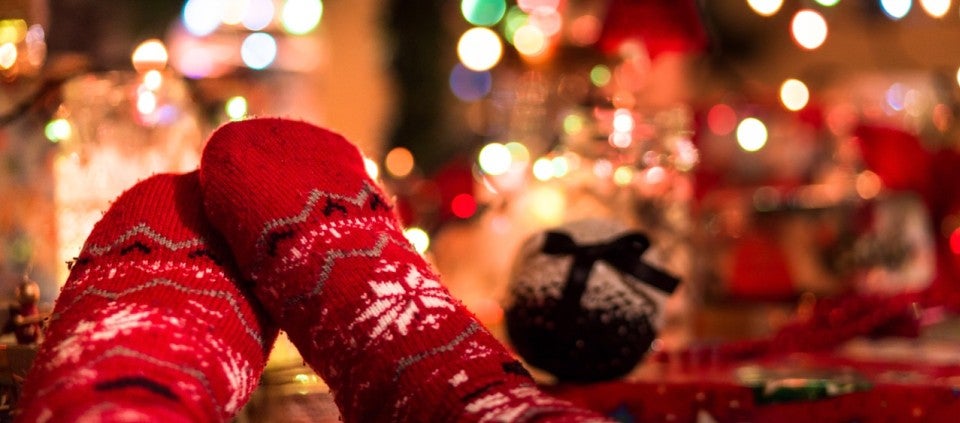 They say the holidays are the most wonderful time of the year, a time when miracles happen, but do you sometimes feel like you need a miracle to keep up with your growing to-do list? Here are a few simple tips to stay centered, keep calm, and thrive during the holidays.
Use the pauses to practice being in the moment.
The holidays can entail a lot of enforced pauses, whether in traffic or in line. "Whenever I find myself stuck in a mile-long holiday line, I pause and practice," says Angela Wilson, a Kripalu presenter and expert in mind-body stress-reduction. "Check out the scene around you. How do the people look? Even notice the merchandise. Really take it all in. Then notice your breath, how you feel. Can you make a little more space for how the world looks around you, no matter whether it looks calm or totally harried?" If you're at home, take a moment to pause to gaze out a window, take three deep breaths, and notice the world outside.
Remember that saying no to someone else can be saying yes to yourself.
If you just don't have time for everything, it's okay to say no without feeling guilty about it. Joan Borysenko, PhD, a pioneer in mind-body medicine, believes that one of the most important self-care tools we have is the ability to say no. "Standing up for ourselves, our loved ones, our business interests, and our values without guilt, fear, shame, or anger keeps us in the driver's seat." And say it clearly: According to a recent New York Times article, saying, "I don't" rather than "I can't" will make our "no" more definitive.
Give yourself permission to ask for and receive help.
Whether it's cooking, gift giving, socializing, or hosting family, life-balance coach Renée Peterson Trudeau says, "Be willing to let go of tradition for the sake of enhanced emotional well-being. Step out of your comfort zone, reach out to friends, neighbors, and coworkers, and ask for their help during the holidays so you can create more space for yourself and your family to just be."
© Kripalu Center for Yoga & Health. All rights reserved. To request permission to reprint, please email editor@kripalu.org.