Kripalu Recipe: Agni Nectar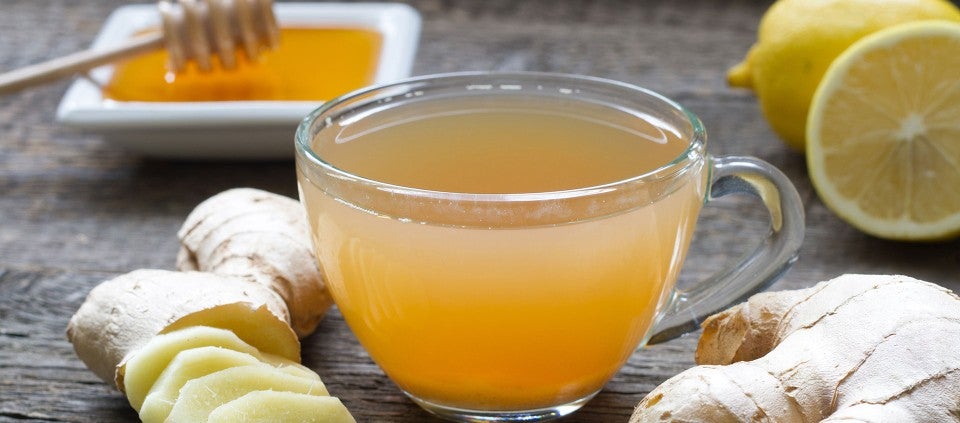 Agni is your digestive fire, which needs to be well tended in order to support proper digestion, efficient assimilation, and optimal health. This ambrosial tonic serves as a mini flame thrower for the agni. About 20 minutes before eating a big meal, down a shot of agni nectar, and you'll digest with more ease and grace.
½ cup fresh squeezed lemon juice
½ cup raw honey
½ cup freshly chopped ginger
¼ cup water
Mix the lemon juice and honey together in a Mason jar or a small bowl with a lid. In a blender or food processor, pulse ginger and water into a fine pulp. Strain ginger/water mixture through a fine mesh strainer into the honey and lemon mixture. Mix well. Store in the refrigerator, and take 1 ounce before meals as a digestive aid.
Lauren Gernady is an Ayurvedic Health Counselor, a 500-hour Ayurvedic Yoga Teacher, a graduate of the Kripalu School of Ayurvedic (KSA), and a former intern and Academic Coordinator of KSA.
Full Bio and Programs