Kripalu Recipe: Chickpea of the Sea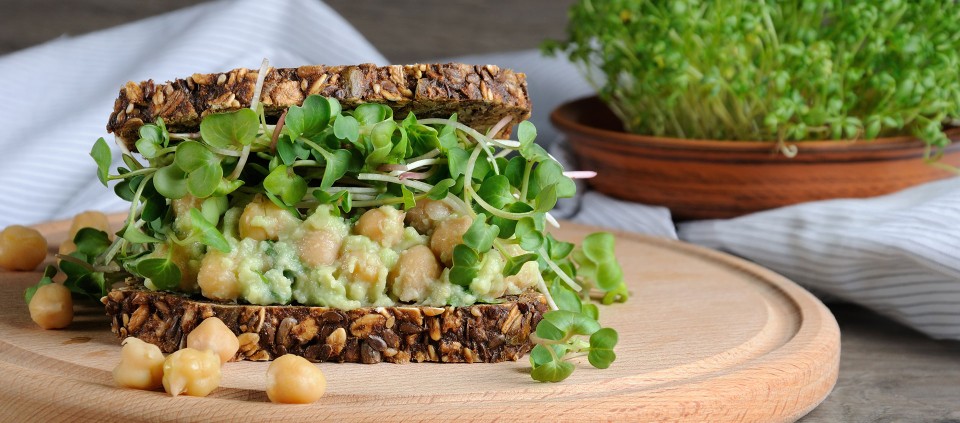 So named because it reminds us of tuna salad, this tasty spread is perfect on crusty artisan bread or as a dinner party dip for crudités.
1 15.5-ounce can chickpeas, drained and rinsed
¼ cup mayonnaise or vegan mayo
1 tablespoon whole grain mustard
1½ tablespoons umeboshi vinegar
2 teaspoons celery seeds
¼ cup chopped celery, from about one rib
2 tablespoons sliced scallions, from about 2 scallions
Pinch cayenne pepper (optional)
Freshly ground black pepper
Place chickpeas in the bowl of a food processor and pulse two or three times to roughly chop. Add remaining ingredients and pulse two or three times more to incorporate.
Use on sandwiches, as a spread for crackers or bagels, or as a dip for vegetables.