Kripalu Recipe: Ginger Turmeric Tea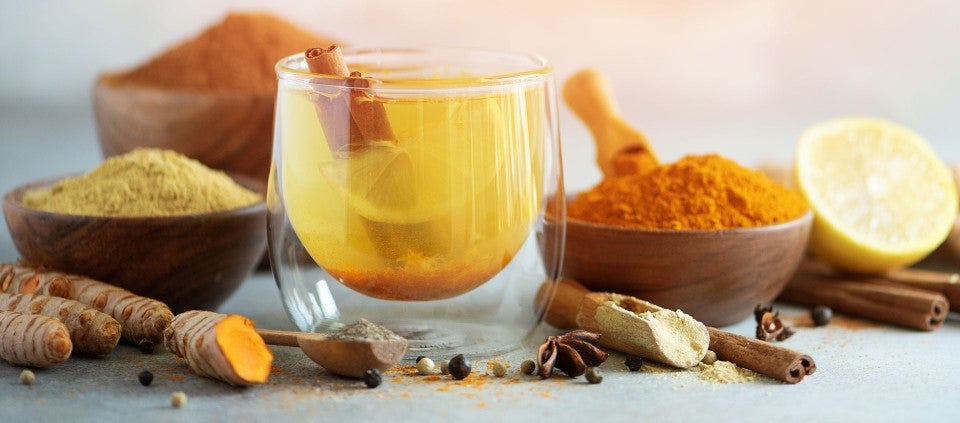 Stoke your digestion and strengthen your immune system this winter with a mug of this healing tea.
3-inch turmeric root, peeled and thinly sliced
1- to 2-inch ginger root, peeled and thinly sliced
1 Meyer lemon, preferably organic
6 cups water
Peel the lemon and cut peel into thin strips. Juice the lemon and set aside.
In a medium saucepan, combine turmeric, ginger, and lemon peel. Add the water and bring to a boil over medium-high heat. Lower heat, and simmer for 5 minutes.
Remove from heat, let cool a bit, and add the lemon juice. Stir with a cinnamon stick if you wish! Drink while warm.
Lauren Gernady is the Academic Coordinator of the Kripalu School of Ayurveda, an Ayurvedic Health Counselor, and a 500-hour Kripalu Yoga teacher.
Full Bio and Programs