Kripalu Recipe: Oat Waffles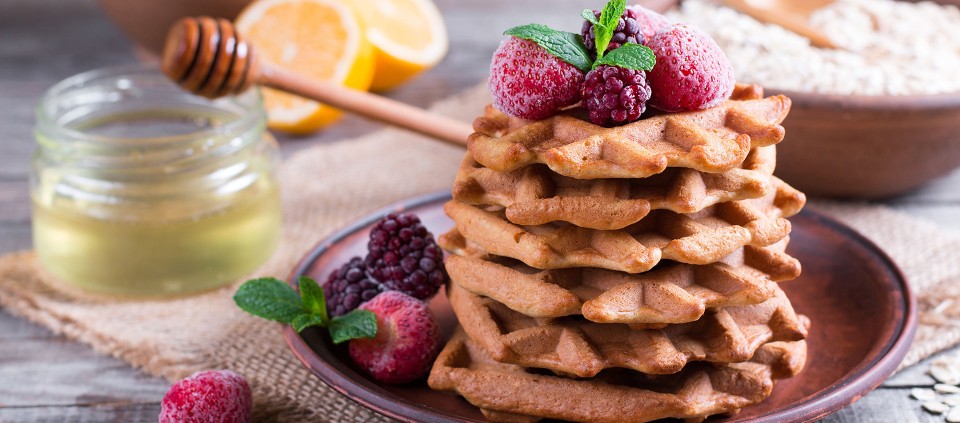 This recipe uses oat flour, which makes a surprisingly light, airy waffle or pancake. You can use packaged oat flour, or make your own by using a coffee grinder or food processor to grind rolled oats to a fine powder. This is an excellent breakfast or snack option for those who are intolerant of wheat or dairy.
Makes 8 waffles or 8–10 pancakes.
1–2 tablespoons of vegetable oil for waffle iron or skillet
2 eggs, beaten
2 cups oat flour
1¾ cups milk, rice milk, or soy milk
Preheat a well-oiled waffle iron or medium-sized skillet. In a medium-sized bowl, combine the eggs, flour, and milk and mix together well with a whisk or wooden spoon.
Ladle the batter into the waffle iron and cook for 5-7 minutes or until golden brown, or ladle into a skillet to form 3-inch circles and cook until bubbles form. Turn the pancakes and cook until golden brown. Serve immediately with your favorite topping.