Kripalu Recipe: Orange Soup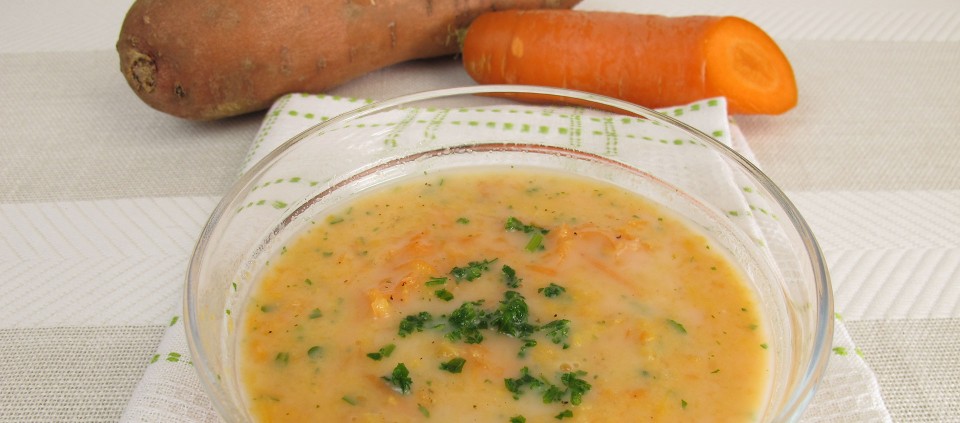 A perfect wintertime comfort food, with the added benefit of health-promoting herbs and spices.
Makes two small servings or one large serving.
1 sweet potato, peeled and chopped into chunks
2 carrots, chopped
1/2 inch piece of fresh ginger, peeled and chopped
1/2 tsp. ground turmeric
¼ teaspoon ground black pepper
2 teaspoons ghee or olive oil
Salt to taste
Place the sweet potato, carrots, ginger, black pepper, and turmeric in in 2 inches of water in a stock pot. Bring to a boil and cook on medium-low heat until vegetables are soft. Check water level occasionally and keep water replenished as the veggies absorb it.
Once the vegetables are soft, place the mixture in a blender, or blend using a stick blender. Blend until smooth.
Pour in bowls, and top with ghee or olive oil and salt to taste.
Erin Casperson, Lead Kripalu Faculty and Director of the Kripalu School of Ayurveda, is passionate about sharing how the ancient practices of Ayurveda can be applied to modern-day living.
Full Bio and Programs