Kripalu Recipe: Turmeric Switchel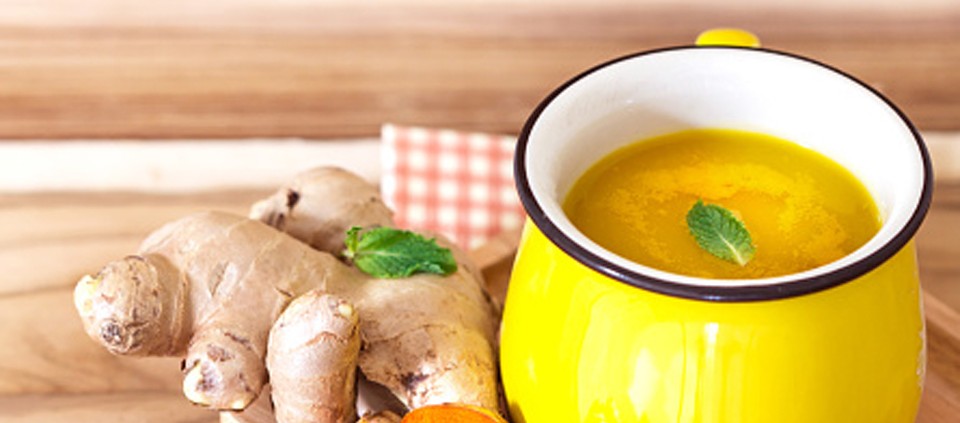 Switchel, also known as "haymaker's punch," is a centuries-old drink with numerous health benefits. Apple cider vinegar balances the body's pH levels, the ginger improves digestion and immunity, and the combination of ingredients naturally replenishes electrolytes. We added turmeric, hailed for its ability to prevent anything from the common cold to cancer. Enjoy cool or at room temperature.
Makes 2 cups
2 tablespoons maple syrup
2 tablespoons apple cider vinegar
¾ teaspoon minced fresh turmeric or 1/3 teaspoon ground turmeric
1 ½ teaspoons minced ginger
Pinch Himalayan salt or sea salt
2 cups water
Combine the maple syrup, apple cider vinegar, turmeric, ginger, and salt in a mason jar. Cover and shake vigorously until combined. Refrigerate for 24 hours.
Strain mix through fine strainer. Mix with water and serve over ice if desired. Adjust sweet and sour to taste.