Kripalu Recipe: Vegan Alfredo Sauce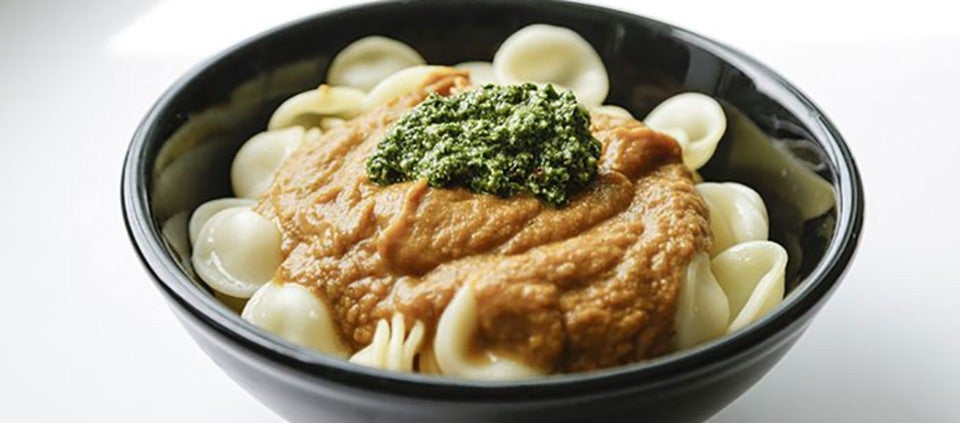 Try this "Alfredo" sauce on pasta (wheat or gluten-free) or vegetable noodles.
4 cups pumpkin or butternut squash, peeled and medium diced
1½ teaspoons cinnamon
4 teaspoons olive oil
½ cup onion, small diced
1/8 teaspoon red chili flakes
3 teaspoons garlic, minced
2 tablespoons white wine or lemon juice
2 cups vegetable stock
1½ teaspoons fresh sage, chopped
¼ teaspoon sea salt
1/8 teaspoon black pepper
Preheat oven to 350 degrees.
Toss pumpkin or squash with cinnamon and 2 teaspoons olive oil. Roast for 20 minutes or until tender.
Sweat onion and chili flakes in remaining olive oil, using a small saucepan. Once onions are translucent, add garlic and cook for 10 seconds. Add pumpkin/squash mixture and cook for five minutes on low heat.
Deglaze with white wine or lemon juice, and add stock and sage. Simmer for five minutes.
Puree using an immersion blender or food processor. Reheat and add salt and pepper.