Nutrition Notes: Have Fun with Flavor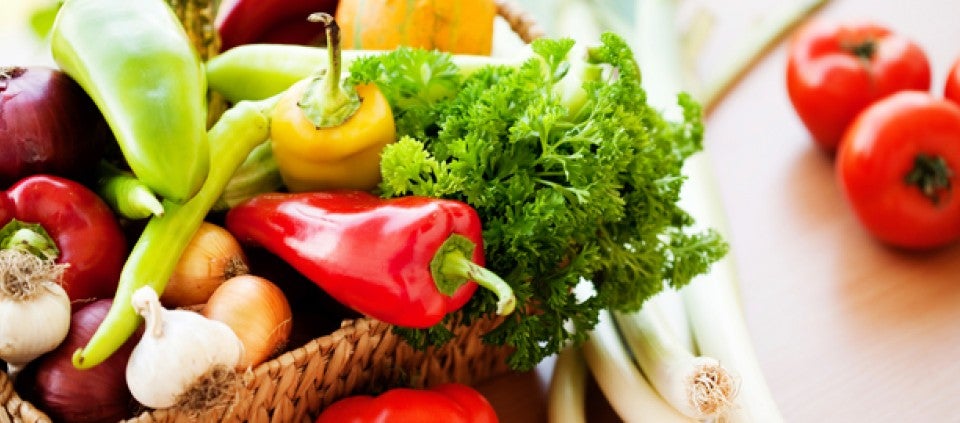 Play with the flavor palate of whole foods by thinking beyond sugar and salt to invigorate your favorite recipes.
There are classic flavor combinations that many foodies find exciting and most of us find satisfying: sweet walnuts, arugula, and pears; strawberries and balsamic vinegar; blueberries and lavender; and, here at Kripalu, spicy chutney with sweet Indian spices, to name a few.
Using taste as a tool to come back into balance is something that Ayurveda has taught us, and when it comes to plants, following your taste buds is a health-enhancing idea. The bold flavors and bright colors of pungent, zesty, or bitter herbs and vegetables are bursting with healing phytonutrients such as flavanoids, which protect against the imbalances that can lead to cancer, cardiovascular disease, diabetes, and other chronic conditions. One way to play with flavors is to begin with a popular combination—say the lemon, mint, parsley, and olive oil at the heart of tabouli salad. Then create your own variation—try, for starters, that dressing on sautéed greens and quinoa, then as a marinade for tofu or fish.
© Kripalu Center for Yoga & Health. All rights reserved. To request permission to reprint, please e-mail editor@kripalu.org.
Annie B. Kay, MS, RDN, E-RYT 500, C-IAYT, is an author, nutritionist, Kripalu faculty member, and important voice in whole-foods nutrition and yoga.
Full Bio and Programs