The Path of the Wounded Healer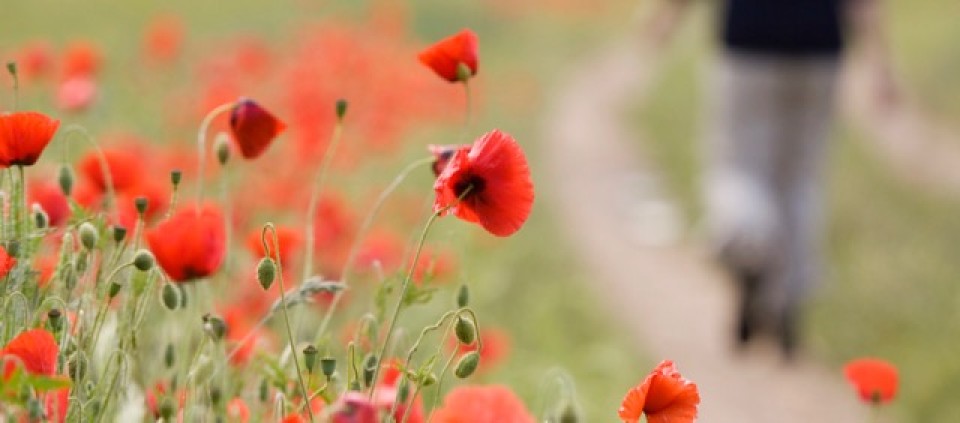 The practice of yoga not only tones muscles, increases flexibility, and calms the mind, it can also help heal deep-seated wounds. Sometimes, the healing is so profound and transformative that we become inspired to help others navigate their own healing journeys. This is the path of the "wounded healer."
"A wounded healer is simply someone who has used a painful experience as an opportunity to grow in wisdom," says Micah Mortali, Director of Outdoor Education and Programming at Kripalu and Dean and Founder of the Kripalu School of Mindful Outdoor Leadership. "It's a form of alchemy—taking a poison and turning it into a medicine."
When J. L. Pizarro, an army combat medic who refers to himself as a "compassionate warrior," was being treated for post-traumatic stress disorder (PTSD) at a VA hospital, he became concerned about the side effects of his medications and sought out yoga as an alternative form of treatment. Soon after he began practicing, he experienced significant improvement.
That inspired him to enroll in the Kripalu School of Yoga. Since graduating from yoga teacher training, J. L. has also obtained additional certification to teach trauma-sensitive yoga, and now brings yoga to combat veterans at the Hartford Vet Center in Connecticut.
"I realized that, as a former combat medic, I was in a unique and privileged position to help other combat veterans heal their moral trauma through yoga," he says, referring to the inherent trust he engenders among combat vets. "It creates an opening to service that shapes my dharma and my yogic intention to pay it forward."
In 2009, Heather Mulvenna was in Afghanistan, working as a foreign service officer, when her team was hit with an IED (improvised explosive device). "I lost a lot of friends that day," she recalls. "My entire life changed."
Her PTSD eventually became so severe that she couldn't get out of bed. "I was extremely hyper-vigilant and my startle reflex was off the charts," she says. "It would often send me spiraling into an even darker place for several days."
Friends suggested yoga, and Heather felt she had nothing to lose. "After the first class, I was hooked," she says. "I didn't realize how detached I had actually become from my own body. Yoga taught me how to connect with life again in a safe way and without judgment."
Heather ended up discovering that she wanted to help others through their own journeys of healing and self-discovery. She's now a Kripalu Yoga teacher who focuses on working with beginners who are looking for the strength and clarity to create change in their lives.
Heather's and J. L.'s experiences are no surprise to Micah, who says that as people intentionally explore their minds and bodies through asana, pranayama, and meditation, they come face to face with experiences that have been stored in the bodymind.
"Maybe you got fired, broke up with your partner, were injured, or had a traumatic experience," he says. "Maybe your life was so hectic that you never really allowed yourself the opportunity to fully experience what happened to you. The energy of that experience is still in you somewhere. When you clear away all the distractions and commit to intensive yoga practice, you might be in a posture and, all of a sudden, boom, there it is. Here come the tears. The memories flood in. You breathe, you stay present, you let it in. You let it move through you. After it's gone, a weight has been lifted. A knot has been untangled. That's how healing happens in yoga."
For Heather, the gift of being a wounded healer is that she's transforming something bad into something good. "It's liberating not to be chained down by pain," she says, "but instead to be free to help others."