Striving for Unity is Our DNA
A sparkling day of queer community at Kripalu. We are beyond thrilled to debut a new video created with them Magazine, featuring two yoga teachers who never cease to inspire us, Jessamyn Stanley and Kathryn Budig. On a quintessential sun-kissed Kripalu day, Kathryn and Jessamyn refilled their cups with the restorative magic of this place. Highlights include a LGBTQIA+ share circle hosted by Lead Kripalu Faculty Yuval Samburski that moved many to tears and an exhilarating YogaDance session with Steven Hosking.
Jessamyn and Kathryn bring so much magic to not only the queer community but to the greater world of yoga with their platforms @theunderbellyyoga and @thehausofphoenix. Kripalu is committed to radical accessibility and it was our honor to provide a space where they could come as they are and find healing and restoration for their whole, beautiful selves.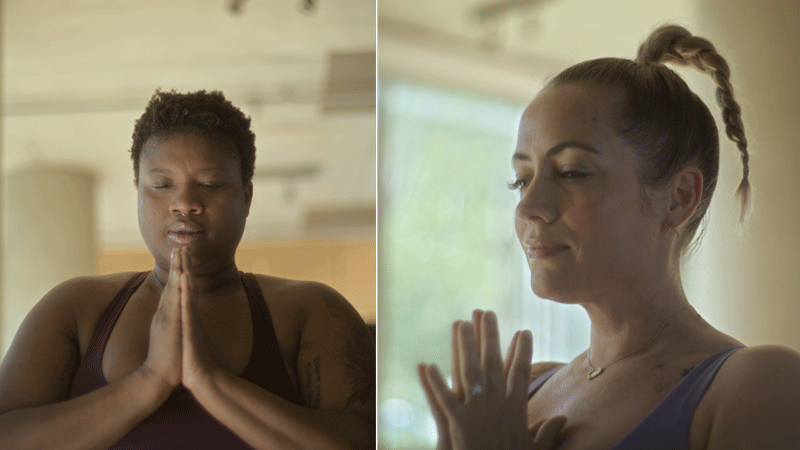 Swami Kripalu, whose teachings form the foundation of the Kripalu methodology, called himself "a pilgrim on the path of love." He said many times, "Only love can bring unity and remove the separation between all living beings." There is deep suffering in the world. At Kripalu, we believe this is caused by a false sense of separation from self, others, and the natural world, leading us off the path of love.
Striving for unity is our DNA at Kripalu. Our mission is to center equity and sacred hospitality in everything that we do toward the goal of creating a diverse, intergenerational community of practitioners to catalyze personal and societal transformation and for Kripalu to be a space of radical belonging for us all. This is our driving force.
At Kripalu, we live our mission by creating a welcoming environment for all individuals. This means that we acknowledge, respect, care for and create comfort for all—to the very best of our ability. The very same way you would care for someone visiting your own home. Kripalu has hosted retreats for the LGBTQIA+ community since the 1990s and now offers year-round programming (classes + retreats) for LGBTQIA+ well-being and mental health support, some of which are community-based and free.
Explore Upcoming Online and On Campus Programs