The Sweet Healing Power of Cinnamon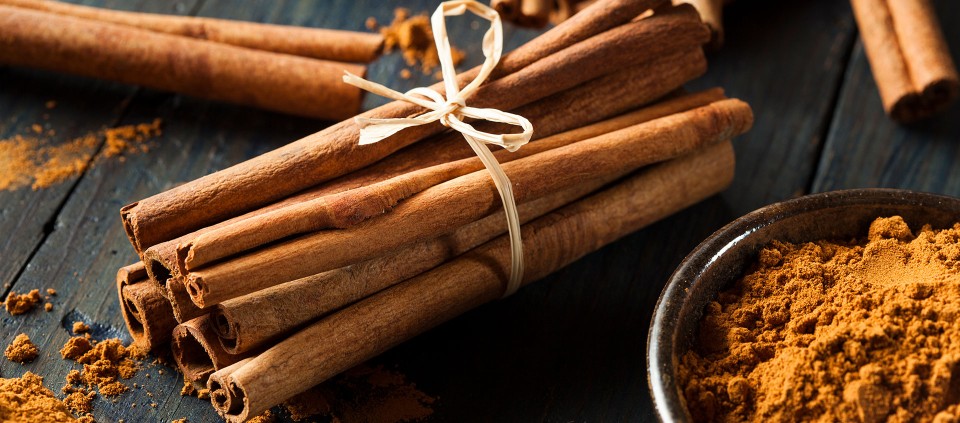 Cinnamon, along with ginger, is often referred to as a "universal medicine." This sweet and heating bark is loaded with medicinal properties—and it's tridoshic, which means it's good for all body types.
Here's a look at the many benefits of cinnamon:
Reduces the glycemic index of sugar, so it can be especially useful when dealing with diabetes
Helps crank up the digestive fire, or agni, easing digestion and decreasing the presence of undigested food in the stool
Due to its heating nature, helps eliminate toxins that have built up in the system
As an antifungal, fights the symptoms of candida
Helps to stimulate circulation
Works as an expectorant (clears mucus from the airways) and a diaphoretic (increases perspiration), which make it a great addition during the cold and flu season.
Relieves muscle tension—say, after a day of hard exercise or stressful bumper-to-bumper traffic
Energizing and heart strengthening.
Warm Cinnamon Apples
2 medium apples, cored and chopped
2 tablespoons raisins
½ teaspoon cinnamon, or to taste
¼ cup water
1 clove
Place all ingredients in a saucepan and bring to a boil. Turn heat to low and cook, covered, until soft, about 5 minutes. Serve warm.
Lauren Gernady is an Ayurvedic Health Counselor, a 500-hour Ayurvedic Yoga Teacher, a graduate of the Kripalu School of Ayurvedic (KSA), and a former intern and Academic Coordinator of KSA.
Full Bio and Programs